Main content
Faces from the anti-FGM frontline
Prepare to be inspired by these inspirational campaigners who are speaking out against the practice of female genital mutilation.
Agnes Pareyio
Agnes Pareyio is Kenya's most famous female genital mutilation (FGM) survivor and has been described as a 'vagina warrior'. A Maasai woman, she has set out to raise awareness of the clitoris and challenged her own people on FGM - a practice that is deeply entrenched in traditional life.
Agnes has won international recognition for her work and was voted the United Nation's Woman of the Year. She runs a safe house for girls brave enough to escape FGM, and sometimes even attempts to rescue girls who are at risk.
Leyla Hussein
Leyla Hussein is an FGM survivor, an award winning campaigner and a psychotherapist who lives in the UK. Female genital mutilation has been illegal in the UK since 1985, but when Leyla and a handful of survivors lifted their anonymity it brought national attention to FGM as a form of child abuse.
Leyla has won international recognition for her work, but says her greatest achievement is preventing her own daughter from undergoing FGM.
Salula
Salula is a 16 year old survivor of female genital mutilation from Kenya. She loves Harry Potter, Lord of the Rings, swimming and long distance running.
Salula is attempting to rebuild a relationship with her family and community but doesn't know whether she can trust them. She'd like to be a lawyer and campaign to end FGM.
Zawe Ashton
Zawe Ashton is one of the most unique British actresses working today, with her short yet successful career spanning stage, television and film. She's probably best known to audiences for her standout performance as Vod on the Channel 4 sitcom Fresh Meat and for the lead role as Joyce in Carol Morley's film devastating documentary-drama Dreams of a Life.
As well as acting, Zawe has recently started writing, directing and producing her own short films and she is also an award winning playwright: in 2006 she graduated from Manchester Metropolitan University and was immediately awarded the position of Young Writer in Residence at the Contact Theatre, leading to her first ever play Harm's Way being nominated for the Verity Bargate Award.
2014 also saw Zawe's directorial debut with the short film Happy Toys. She has since completed her second short, The Place We Go To Hide.
Zawe Ashton writes about why she made the documentary with Comic Relief

Find out how Comic Relief funds thousands of projects worldwide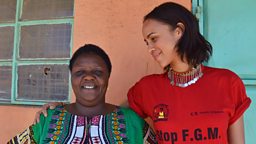 Agnes Pareyio with Zawe Ashton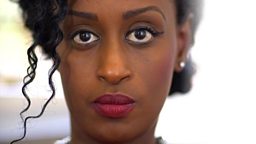 Leyla Hussein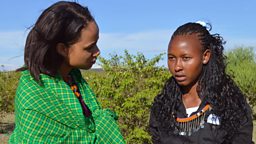 Salula chats to Zawe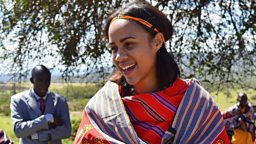 Zawe Ashton