Main content
Is Schalke the new Ajax Academy of stars?
It was the home of some of the biggest football stars in the world. Manuel Neuer, Benedikt Howedes, Julian Draxler and Mesut Ozil - more than £100m of talent has emerged from Schalke's football academy in the industrial heartland of the Ruhr Valley in Germany, but there appears to be a conveyor belt of talent still coming through the system.
Cameroon international Joel Matip is the latest to get a big move to the Premier League, joining Liverpool with German international Leroy Sane linked with Manchester City.
But why do they develop such talented players, what's the secret that has led to comparisons with Ajax's iconic Academy in the Netherlands which produced Marc Overmars, Clarence Seedorf, Dennis Bergkamp to name a few?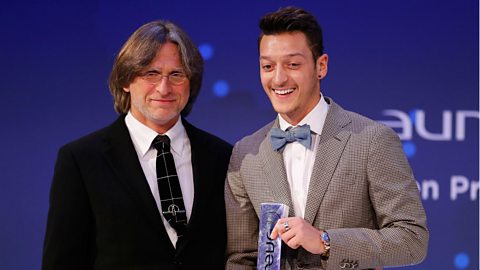 Schalke's Academy coach says it should be about "fun, fun fun" to get the best team.
Schalke's Under-19 coach is Norbert Elgert, he's worked with the likes of Mesut Ozil through the youth system and says taking the pressure away from the players gets the best results:
"The big danger is that players have too early too much pressure, but we are very careful with them because of this the players are in school and have to qualify every year for the next step. We have to convince our players of the fun. Fun, fun, fun is a magician's word".
Schalke sit in a region of Germany that's dominated by some of the biggest clubs in the Bundesilga which Elgert admits can prove a challenge when trying to spot the best players at a young age:
"The quality of our scouting is very good, our region is very big, especially with Borussia Dortmund, Borussia Mochengladbach, Bayer Leverkusen so we have to scout very well. We chase the players from little clubs partially too early, but when we don't we have no chance to get them because other clubs will make it. It's usually seven or eight years of age (when they are scouted).
"I always say that the talent brings the player in the door, but very important is attitude, personality, education has the same importance as the talent.
Schalke's Five Point Plan
| Player Targets | Challenge: |
| --- | --- |
| 1. | Technique, Pressure, Space, Time |
| 2. | Tactics, Game Intelligence |
| 3. | Athletics, Speed |
| 4. | Mental strength |
| 5. | Team ethic, "We" more important than "I" |
From Schalke to Liverpool
Ex-coach of Liverpool signing Joel Matip says his football didn't convince everyone
"Joel Matip - in education (he was ) very good, but not so many people were convinced about his talent" says Elgert. Matip has made over 200 appearances for Schalke and Elgert admits he was one of the strongest in the classroom, but he had to improve at his football to make it professionally:
A good soccer player must be a lifelong learner

Norbert Elgert, Schalke Under-19 coach
"He always worked very hard and improved his form year to year and then he got the opportunity from one of the professional coaches Felix Magath. He brought him very early in to the first team and he used his chance and since then improved. I think he's actually an international top player".
So does Elgert think if Matip wasn't so good academically he may not have made it as a footballer?
"Maybe but it's not a must, but it's not a disadvantage to be intelligent because football in the last 10 years developed extremely and when we talk about the game intelligence it's clear that brain intelligence is not a disadvantage.
Joel Matip is good and I think in the future he will be very good because he's a good learner, he works very hard, he has a good personality a good corrector and he's still young."
The Cameroon international has emerged as one of the stars of the current Schalke team and along with Leroy Sane has attracted interest from across Europe over the last year.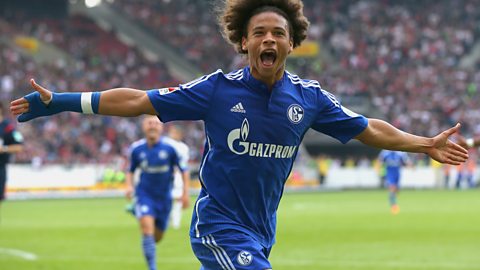 Schalke academy coach Norbert Elgert believes Leroy Sane is "genetically very talented".
The Next Target?
Sane made his international debut for Germany in the autumn after only a handful of promising appearances in the Bundesliga.
The 20-year-old is the son of former Senegal striker Souleymane Sane and Regina Weber, an Olympic medalist in the rhythmic gymnastics for Germany in the 1984 Games in Los Angeles. Sane's a player that certainly excites his mentor:
"No one knows where is the end of his development. The speed of Leroy you can compare with the speed of his father, you can see with his gymnastics and his stretching he's genetically very good. With his speed he could be a very good 100 metres runner, another Usain Bolt".