Main content
Mary Berry Guide To Life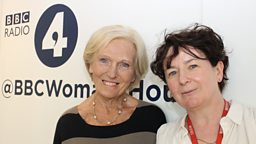 Mary Berry and Jane Garvey
Our first Guest Editor is food writer, presenter and all-round baking supremo Mary Berry who shares some pearls of wisdom with Jane Garvey.
If you want to live like Mary Berry get ready for some life lessons...
Sometimes sacrifice pays off...
We all went on holiday last year and I put the (family phones) in my safe. At 9 in the morning they went in and they came out just before bedtime.
... especially when it comes to cake.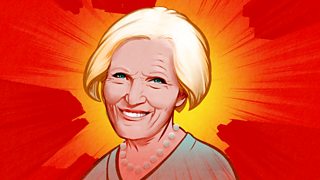 It's so comforting to have a small piece of cake. Just one slice. I put the sugar the other end of the kitchen and they're far too lazy to get off their bottoms and get it. The biscuit tin shouldn't be handy – move it about a bit. Try to keep it out of the way.
How to work off the cake...
Without doubt, without hesitation I choose gardening over the gym. I can't stand going to the gym. It doesn't appeal to me at all. Give me gardening every time.
Be brave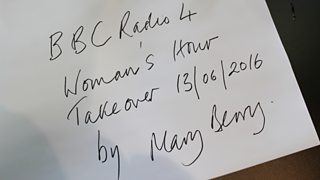 Maybe someone's lost their husband. If you see the person in the street cross the road. You've only got to say "I've been thinking of you at this time".
Be generous
Handmade presents are the best but if you have nothing to give, give your time. Say I'll give you an evenings babysitting. That means an awful lot.
And always send a handwritten letter
When I thought I couldn't write recipes, my boss at the time advised "write as you talk". It doesn't matter if its 10 days later. How nice to get something in the post – it means a lot.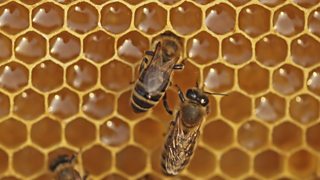 Got that?
But don't worry even Mary isn't perfect…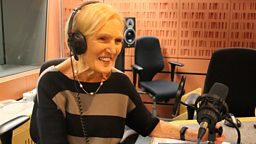 Kim Cattrall, Nimko Ali, Bishop Rachel Treweek, Michelle Mone and Jacqueline Wilson takeover the editing of Woman's Hour.

Lauren Laverne and guests in intimate, frank and funny late night conversation.