Main content
How to make a complaint
Whatever you feel the need to complain about, here are some general principles you can use when you want to make a stand.
If things go wrong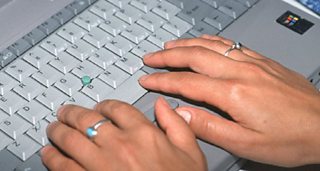 If you have a complaint about the goods you've bought, you should make the trader aware of this as soon as you can. Here we look at the best way to do this.
Receipts
Remember you don't have to have a receipt although it obviously helps. You have the same rights even if you lose your receipt. If you want to return faulty goods and you don't have the receipt, you may need to show 'proof of purchase'. A credit card or bank statement should do, or even the word of a shop assistant who sold the item to you.
Returning goods
If you're returning goods because they're faulty, make sure you take the goods back quickly or you may not be able to get a full refund. If not, then there's a pecking order of remedies available, depending on their suitability in the particular circumstances. These remedies are repair, replacement, price reduction and finally a partial refund (taking into account wear and tear).
If you receive goods as a present and you want to return them because of a fault, you'll only have a direct cause of action against the seller if the buyer told the seller that they were buying the goods as a present. In any event, you'll obviously need some proof of where and when the goods were bought.
If the buyer didn't make it clear at the time of purchase that the goods were to be a gift, the buyer will have contractual rights against the shop.
Guarantees
The shop may say you have to claim a refund from the manufacturer, or claim under the manufacturer's guarantee. This isn't true. Shoppers' rights under the Sale of Goods Act 1979 (as amended) are against the retailer, not the manufacturer. Guarantees simply give additional rights which shoppers can choose to use.
Sometimes it's easier to use the guarantee, but you should make it clear to the shop that you're reserving your rights under the Sale of Goods Act if you aren't happy. Irrespective of how long the goods actually last, you have up to six years to claim compensation from a retailer for a faulty product, far longer than you have under most guarantees. Also, rights under guarantees are only as stated in any particular guarantee. For example, it may only be a right to repair and involve you paying the cost of the carriage, which means it isn't cost-effective.
The contents of this website are not intended to be a substitute for individual professional advice. The content of this section is based on the law applying on 1 January 2011.
This page was last edited in December 2012.