Main content
Today Puzzle #595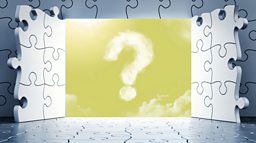 Puzzle No. 595 – Wednesday 23 October
In a slightly simplified version of Rugby Union, a try is worth 7 points and a penalty 3 points. There is no other way to score points. What is the highest score that cannot be achieved?
Today's #PuzzleForToday has been set by Kyle Evans an award winning maths communicator and director of maths at Barton Peveril College
Click here for the answer

11 points. 11 is the Frobenius number for 7 and 3. It can be calculated by doing (7*3)-(7+3).


More fiendish brain-teasers and quizzes on BBC Radio...