Main content
Folkestone's naked ambition won the right to host Tunick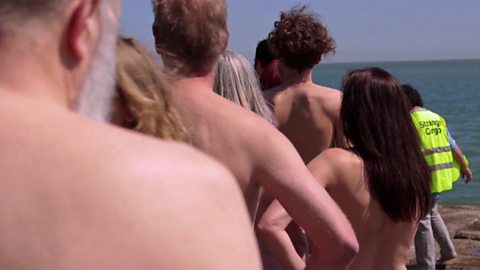 Photographer Spencer Tunick's event on 15 May in Folkestone saw 125 people strip off.
Performance photographer Spencer Tunick - best known for gathering willing volunteers to be captured in the nude - took part in this year's Museums at Night festival.
Folkestone's George's House Gallery beat off seaside rivals from Hastings and Brighton to host the event as part of Culture24's Connect 10 vote, winning the chance to host the installation photographer in the one-off event.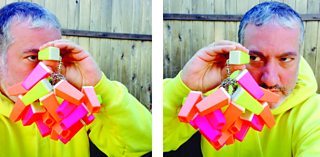 Around 125 people briefly stripped for a photograph taken in the sunshine by the Kent coastline. The results went on display in the gallery two days later.
Each person was also presented with their artwork and invited to record a short response to the experience, which were wall-mounted for gallery visitors to hear.
A booth was constructed within the gallery to present a fast-moving, projected slide show of the naked photographs viewed as reflected images on a mirrored mosaic wall.
This film, by Laura-Jane Chalmers, about Tunick's latest 'nude intervention' was presented on BBC Arts as part of our Museums at Night programme.
The New Yorker's numerous installations have been captured around the world, sometimes featuring thousands of people in their natural state in a variety of locations.