Main content
When World Music topped the charts
On July 24-26, highlights of the WOMAD festival will be broadcast live on Radio 3; to mark the occasion, music writer Nige Tassell picks a selection of moments when world music crashed UK popular culture.
1966 – Ravi Shankar meets The Beatles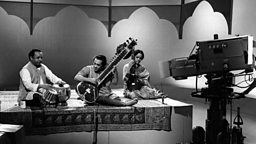 1982 – WOMAD Festival is born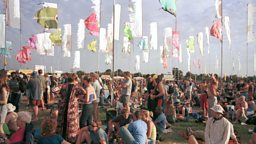 WOMAD (aka the World Of Music, Arts and Dance) makes its first appearance. The multicultural event in rural Somerset is an unqualified artistic success, but a commercial flop. Co-founder Peter Gabriel reunites with Genesis for a benefit show to cover the debt. It would go from strength to strength and in 2012 celebrated its 30th anniversary.
1983 – Malcolm McLaren releases Duck Rock
Although he singularly fails to credit the musicians on his debut solo album, the flame-haired former Sex Pistols manager does introduce British pop fans to what will later be dubbed 'world music' – in particular, South African township jive on the hit single Double Dutch.
1986 – Paul Simon goes to South Africa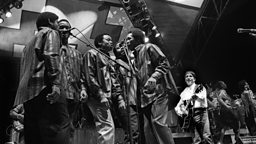 1986 – The Bhundu Boys take the UK by storm
The Bhundu Boys, the scintillating Zimbabwean beat combo, move to Britain and, thanks to their non-stop touring, become everyone's favourite African band. Radio 1's John Peel and Andy Kershaw are their most vociferous champions; Peel describes a live show of theirs as "one of the very best public performances I have ever witnessed".
1987 – 'World music' is invented
A group of record company bosses, broadcasters and journalists gather in an Islington pub to discuss how to promote music from various points across the globe. A new genre is born that night – 'world music', a marketing term that, although not without its critics, survives nearly 30 years later.
1994 – Youssou N'Dour goes top ten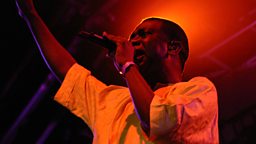 Already well-known for his collaborations with Peter Gabriel and for being part of Amnesty International's 1988 Human Rights Now! tour alongside Bruce Springsteen and Sting, Senegalese singer Youssou N'Dour teams up with Neneh Cherry for the single 7 Seconds, a huge hit across Europe that reaches number three in the UK charts.
1996 – The Buena Vista Social Club album becomes a dinner-party favourite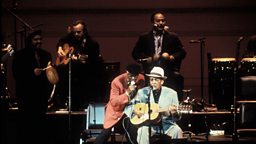 2001 – The Gotan Project revolutionise tango
La Revancha Del Tango, the debut album by the trio known as the Gotan Project, becomes the first must-have world music record of the new millennium. Its thrilling amalgam of tango and electronica ensures its use in a thousand TV car commercials. You might not know you've heard them, but you definitely have.
2007 – Tinariwen support the Rolling Stones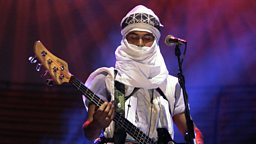 This band of nomadic, desert blues-playing former guerilla fighters are asked by the Rolling Stones to be their opening act at Slaine Castle in Ireland. It's the latest chapter in an extraordinary success story; three years later, Tinariwen perform at the World Cup opening ceremony in South Africa.
Listen live to WOMAD 2015 with BBC Radio
Lopa Kothari, Mary Ann Kennedy and Cerys Matthews broadcast live from the 2015 festival

Music writer, Nige Tassell explains everything you need to know about WOMAD
More World Music from BBC Radio 3
Explore more than a decade of Radio 3 on-location recordings from 2000 to the present

Live sessions with artists from across the globe with Lopa Kothari and Mary Ann Kennedy
More about acts featured here