Main content
Seven lessons for Justin Bieber about dressing in disguise
As one of the most famous people in the world, it can't be easy for Justin Bieber to go out and about in public.
But going out dressed like this isn't going to help matters, is it.
Justin went solo in Amsterdam on the weekend and strolled the streets dressed in a wig, fake moustache and goatee and a huge pair of sunglasses.
He looked like Justin Bieber with a wig and fake beard.
But help is at hand. Here's seven pop stars Justin can learn a lot from when it comes to playing dress up (and getting away with it).
1. Work with what you've got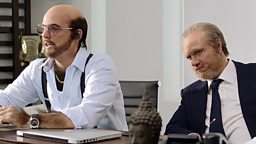 (Photo: One Direction)
Don't try to be something you're not. Just become a bigger, better (or older, balder) version of yourself. It worked for Louis Tomlinson and Niall Horan in One Direction's Best Song Ever video. We barely recognised them.
2. Indulge your fantasies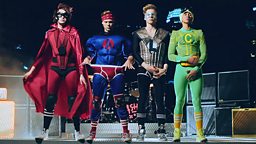 (Photo: 5 Seconds Of Summer)
Go all out. If you're going to get into a disguise, then go as far as 5 Seconds Of Summer did for their Don't Stop video. Stuffed pants optional.
3. Express your inner self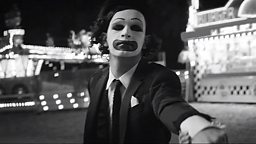 (Photo: The 1975)
Let your true personality show. If (like Matt Healy from The 1975) you're a sad, black and white clown on the inside, then be a sad, black and white clown on the outside too.
4. Distract from your face with other assets
(Photo: Katy Perry)
If your face is famous the world over, then why not highlight other parts of your body. It worked for Katy Perry in her Birthday video.
We mean her hair, obviously.
5. Don't go for glamour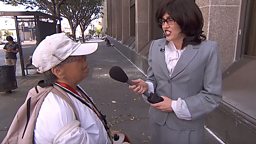 (Photo: Jimmy Kimmel)
Remember - disguises aren't about looking your best. When Miley Cyrus dressed up as 'Janet' for a sketch on a US chat show, she fooled everyone she spoke to on the street.
6. When in doubt, go double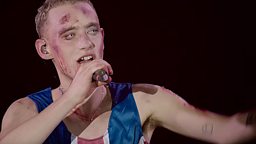 (Photo: Years & Years / VEVO)
We're not sure what we're looking at here. Either its a zombie dressed as Geri Halliwell or it's Geri Halliwell dressed as a zombie. Either way, we forgot we were looking at Olly Alexander from Years & Years, so it the disguise clearly worked.
7. If all else fails, then just Clark Kent it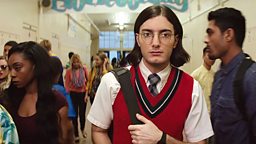 (Photo: Alesso)
Whack on a pair of glasses, embrace the inner geek and no one will notice you, even if you're Alesso and one of the coolest DJs on the planet.