Main content
Life goes on for animals unfazed by lockdown
Across the country people have caught Scotland's charming wildlife on camera — native and otherwise!

From Shetland to Glasgow, contributors to The People's News – Virus Diaries have been keeping an eye on the natural world as lockdown continues.

In Sutherland, sheep farmer Joyce reveals that the pressures of lambing season help to keep her mind off coronavirus, while diarist Alan's daily walk leads him to discover dolphins off the coast of Aberdeen. Meanwhile, behind the scenes at temporarily closed Edinburgh Zoo, keeper Kirsty captures rather more exotic animals including baboons, koalas and monkeys as they play in the sunshine.
"Visitors would be loving this right now," she laments.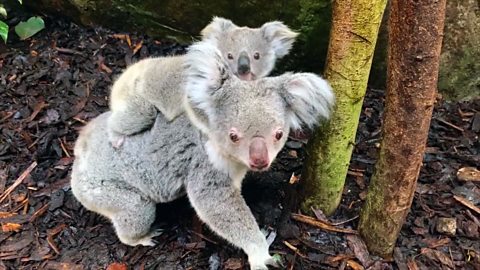 From farm fields to wildlife parks, our diarists are keeping an eye on the natural world.
Latest features from BBC Scotland