Main content
Puzzle for Today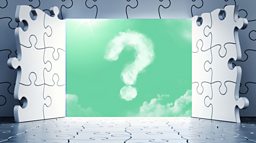 Puzzle No. 316 – Wednesday 19 September
I'm doing the washing up and a 400 millilitre empty glass jar is floating in the water. The jar itself weighs 300 grams when empty. How much water do I need to pour into the floating jar to make it sink? Assume that the density of glass is three times the density of water.
Today's #PuzzleForToday has been set by Dr Hugh Hunt, Reader in Engineering Dynamics and Vibration at Trinity College, Cambridge


More fiendish brain-teasers and quizzes on BBC Radio...