Main content
World Autism Awareness Week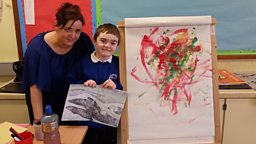 Callum is eight and has high-functioning autism which means that he sometimes struggles in a noisy room full of people. He has a reading ability that's above average for his age group. In fact he's learnt to read in English in a year having previously been taught in Irish. But he does need help in expressing himself and managing his emotions. His instinct is to run away from a threat or a situation he finds stressful. He knows that he's different to many of his peers and doesn't want to do anything that makes him stand out even further. He thrives in a calm, quiet environment where he has the time to take in everything that's going on around him.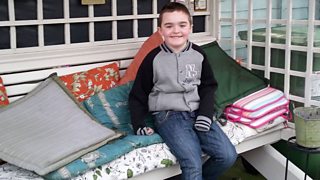 The best environment for him would be a specialist autism support unit, but they are few and far between and often have waiting lists of up to three years. So he started his formal education at a mainstream school. But the school felt that it could not cope with his needs and so he wasn't able to go to school for a year. Reports by educational psychologists showed that Callum wasn't suitable for mainstream education, a special school or a learning support unit, so he falls through the gap in provision for high-functioning autistic children.
That's when his mum Lorraine found SENAC, the Special Educational Needs Advocacy Centre in Belfast, and got sufficient support to push for Callum to get the education he needs from the local education board. After SENAC advocated on Lorraine and Callum's behalf, the education board set up a classroom for Callum, where a tutor works with him on his own. There is a safe space for him that is cordoned off, where he can go if he feels anxious. His mum stays nearby to begin with and the situation is being carefully managed to help Callum feel secure enough to continue with his education. Gradually, more pupils will be introduced to that environment. He started back at his school in October 2014 on a part-time basis and is doing well.
A three year grant of £61,566 from BBC Children in Need funds the salary and travel costs of the Children's Advocate at SENAC, Viviane Treacy, who has a large caseload of families like Lorraine's. SENAC offers free, independent advice and information to parents and carers on all aspects of the statutory framework of SEN provision in Northern Ireland. They operate a confidential advice line service and distribute a wealth of information to parents of children with special needs or other educational issues.
Lorraine said: "I found out about SENAC through a local autism parent support group that gives out leaflets about other organisations. I just rang up one day and said can you help me? I made that phone call when Callum was three or four years old and about to start nursery and we were trying to get him statemented for Primary One. Viviane came to all the educational board meetings with me and still comes, so I've got to know her well.
"At that time, the education board were prepared to give him classroom support but they weren't going to specify the number of hours of support to which he was entitled. I would have taken their word for it but because of her knowledge, Viviane was able to quote parts of the code of practice and within half an hour it was done! They specified that he needed full-time support. Without that, we wouldn't have got it. I know so many other parents who just accept what they're told by the education board because there's so much information to learn.
"Viviane advocates on our behalf; is very tuned in to my son's needs and she's a very calm person. Of course the education board has to be mindful of its budget so they may be reluctant to agree to things but Viviane is independent of that so will make suggestions based on what's best for the child. I can't praise SENAC enough for what they've done especially over this past year when Callum came out of school completely. They've saved my sanity. It's so emotional when your child is involved and Viviane backs me up or speaks on my behalf and helps me get the support in place that's required."
Viviane said: "Callum's situation highlights a much bigger problem which is the number of children who have anxiety issues and get excluded from mainstream schools that just don't have the resources to cope with the meltdowns and the running away."
Thank you for supporting BBC Children in Need so we can fund specialist staff like Viviane who enable children with special education needs to achieve their potential.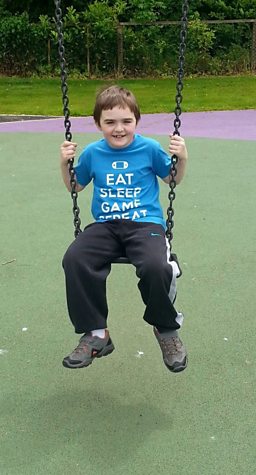 Every penny makes a difference to children's lives right here in the UK. Thank you for your support