Main content
Coffin Road by Peter May
About the Book
A man is washed up on a deserted beach on the Hebridean Isle of Harris, barely alive and borderline hypothermic. He has no idea who he is or how he got there. The only clue to his identity is a map tracing a track called the Coffin Road. He does not know where it will lead him, but filled with dread, fear and uncertainty he knows he must follow it.
A detective crosses rough Atlantic seas to a remote rock twenty miles west of the Outer Hebrides of Scotland. With a sense of foreboding he steps ashore where three lighthouse keepers disappeared more than a century before - a mystery that remains unsolved. But now there is a new mystery - a man found bludgeoned to death on that same rock, and DS George Gunn must find out who did it, and why.
A teenage girl lies in her Edinburgh bedroom, desperate to learn the truth about her father's death. Two years after the discovery of the pioneering scientists suicide note, Karen Fleming still cannot accept that he would wilfully abandon her. And the more she discovers about the nature of his research, the more she suspects that others were behind his disappearance.
About the Author
Peter May was born and raised in Scotland. He was an award-winning journalist at the age of twenty-one and a published novelist at twenty-six. When his first book was adapted as a major drama series for the BBC, he quit journalism and during the high-octane fifteen years that followed became one of Scotland's most successful television dramatists.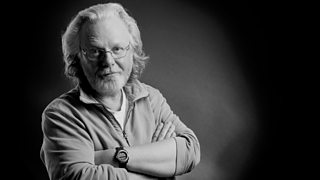 He created three prime-time drama series, presided over two of the highest-rated serials in his homeland as script editor and producer, and worked on more than 1,000 episodes of ratings-topping drama before deciding to leave television and return to his first love, writing novels.
Q & A
When I write, I like to...
...see sunshine flooding through my window
One thing that people don't know about me is...
...that I almost carved out a career for myself as a car salesman
The book that inspired me to write is...
...not one book, but the whole series of Hergé's adventures of Tintin
My specialty dish in the kitchen is...
...aromatic crispy duck
My current view is of...
...the television in my hotel room :(
One of my favourite authors is...
...JP Donleavy, because he taught me about the beauty of language and how to break the rules
The thing I love most about words is...
...they enable me to paint pictures with language