Main content
Today Puzzle #583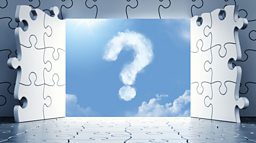 Puzzle No. 583– Monday 7 October
Libraries Week is a week-long celebration starting today. 50% of the UK's 67.6 million population hold a library card which is 0.76 millimetres thick. As he launches his 10 point Manifesto for Libraries, Bobby Seagull tried putting all of the UK's library cards into 10 stacks. How tall in kilometres would each stack be?
Today's #PuzzleForToday has been set by Bobby Seagull, who is taking on the role of UK Library Champion following previous incumbents Mary Beard and Stephen Fry.
Click here for the answer

Each stack of library card is 2.57km!

50% of 67.6 million = 33.8 million card

0.76mm in metres is 0.00076m

0.00076m x 33.8 million = 25,688 metres

25,688m / 10 stacks = 2,568m


More fiendish brain-teasers and quizzes on BBC Radio...