Main content
GQT on location
Now's your chance to put your gardening questions to the top experts on the world's longest-running gardening programme.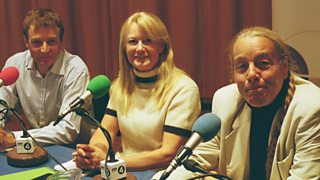 BBC Radio 4's Gardeners' Question Time has been answering the queries of gardeners since 1947, and has been a staple of the schedule on BBC Radio 4 ever since then.

Normally the programme is recorded with audiences on location all over the UK. But unfortunately due to the ever changing situation with Covid-19 we have had to cancel the audience recordings of the show. So the GQT team will be working through questions submitted via email and social media.

You can get in touch via email: gqt@bbc.co.uk or on Twitter @BBCGQT
Your question may be answered on the programme in the coming weeks.
___________________________________________________________
Do we have to be a gardening club?
Not at all. GQT visits all sorts of groups. We have recorded programmes in a prison, on a London Underground Station, in zoos, schools and even at a naturist club. Not all gardeners belong to a gardening club and we'll go wherever there are keen gardeners.
Would you like to host GQT?
If you and the people you garden with would like to host a recording of GQT please fill in the form below and return by email or post.
GQT Application Form (rtf) (138KB)
GQT Application Form (pdf) (146KB)
The application form is available as a PDF document or RTF file.
Send completed applications to:
Gardeners' Question Time
BBC Radio 4
London
W1A 1AA
Email - hostgqt@somethinelse.com
Please read the following before sending your application
The personal information you provide will be collected and processed by Somethin' Else, the independent production company which makes Gardeners' Question Time for the BBC. Somethin' Else will process your data in accordance with the Data Protection Act 2018. Somethin' Else will keep your data for one year after which it will be destroyed. Somethin' Else will not share your information with 3rd Parties and you will not receive unsolicited mail by supplying your personal details.

For more about how Somethin' Else uses your data, its legal basis for processing your data, and your rights, please see the full privacy statement at https://www.somethinelse.com/privacy-policy/.