Main content
How you can add your voice to Free Speech!
Hello, hello, hello! Welcome to our fancy website page for Free Speech, the live debate show on BBC Three.
We're on every other week on Tuesdays at 8pm – do NOT miss us - with these two characters: Rick Edwards & Tina Daheley.
Here they are on Twitter so you can like ask them questions and hear Rick going on about Made in Chelsea and other such important info: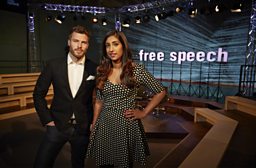 The fun isn't just once a fortnight though but 24/7 a day with Twitter and Facebook. Have a look for behind the scenes photos, links to what we're reading and watching, hashtag games and lots of other nonsense.

Choose our questions page
This does exactly what it says. At least one of our questions each show comes from you at home. Here's a whizzy graphic thing explaining all:
Just click through from our Facebook page or this link will forward you to the right place: www.freespeechquestions.co.uk.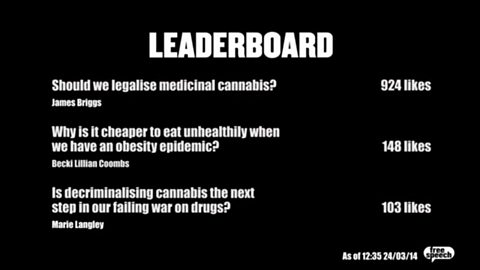 We want you to choose our future topics - here's how you can get involved.
Power Bar
During the live show you can also have your voice heard by influence the Power Bar. For each of our debate questions we ask you what you think.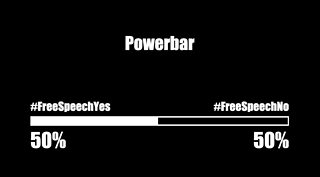 If you agree use the hashtag #FreeSpeechYes
If you disagree, use the hashtag #FreeSpeechNo
If you add a comment as well Tina can put a point to the panel.