Main content
Rap rocks Reading + Leeds: 6 hip hop acts to look out for in 2019
While historically Reading + Leeds has been seen as largely an indie and rock affair, its hip-hop roots run deeper than you might think. Public Enemy headlined in 1992, followed by Cypress Hill 1994 and Beastie Boys in 1998, while Eminem has headlined a whopping three times (in 2001, 2013 and again in 2017), and none other than Kendrick Lamar topped the bill just last year.
The festival is more diverse than ever, and the event has seen more and more rap acts in prime spots on the line-up in recent years. 2019 is no different, with Post Malone proving his status as rap's biggest rockstar of the moment by headlining the Main Stage.
Here are six rap acts set to dazzle Reading + Leeds in 2019 that you simply cannot miss.
1. Post Malone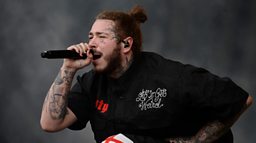 Ever since breaking onto the scene with White Iverson in 2015, Post Malone has divided opinion. His critics have not held back (The Washington Post asked last year: "Who allowed this to happen? What hole in the system allowed this greasy discarded barbecue wrapper to prosper?"), but his irresistibly slick tunes, seamless blending of trap, RnB and country, plus sheer likeability, have won him not only legions of fans (he has broken scores of streaming and sales records) but gained the star some influential supporters too (Justin Bieber, Kanye West and Rita Ora among them).
His storming 2018 Reading + Leeds set went some way in silencing the haters, but expect this year's headline set to well and truly put any doubt to bed. Moreover, Posty even recently got the backing of actual national treasure (and long-time rap fan) Louis Theorux, who told 6 Music: "I've [also] got a weird soft spot for Post Malone, for some reason. I don't feel bad about it. I like Post Malone, it is what it is." And who's going to argue with Louis?
2. Fredo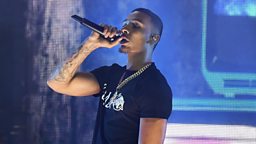 Last October, little over two years since Fredo's debut track They Ain't 100 dropped, the West Londoner went straight to No.1 with Funky Friday, a collaboration with fellow MC Dave. It's hard to overstate the importance of this milestone, not only for Fredo but for the scene in general, with many seeing it as the precise moment where homegrown hip hop was finally getting its dues. At the time, 1Xtra's Kenny Allstar described it as "a new day, not only in hip hop but in the British music industry as a whole," adding that the song was "a new blueprint for UK rap music."
Since then, Fredo's been busy proving that he has much more in store, charting with follow-up singles BMT and All I Ever Wanted and scoring a No.5 album with debut Third Avenue. Following a cameo during Stormzy's Glastonbury headline set, Fredo's Reading + Leeds appearance will offer a closer look at UK rap's man-of-the-hour.
Slowthai's emergence on the scene has been nothing short of a shot in the arm, with his anarchic raps attracting comparisons to everyone from The Streets to Dizzee Rascal. The Northampton native was nominated for this year's BBC Sound Of poll, and has earned a Mercury Prize nomination for his debut album Nothing Great About Britain, which judges praised for its "absorbing, vivid stories of lives lived at the cultural margins, told with tenderness, rage and humour."
Expect Slowthai to bring plenty of this same rage and humour to Reading + Leeds. An engaging and dynamic live performer, his Glastonbury set was a highlight for many - not least because you weren't quite sure what would happen next.
4. Juice WRLD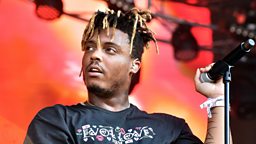 This year's Reading + Leeds line-up features many from rap's new breed of genre-blurring stars, artists like Lil Uzi Vert, who take as much influence from their hip hop forefathers as they do rock acts. Chicago rapper Juice WRLD, who found fame through SoundCloud and whose 2018 single Lucid Dreams reached No.2 in the US and broke the Top 10 in the UK, is very much in this same vein.
"People say that they can hear the rock influence, the Blink-182 influence, the emo influence in my music," he recently told Rolling Stone, before stressing that his music is even more eclectic than that: "You can hear ev-er-y-thing... songs for the Caribbean, songs for raves, songs for slow dancing." Expect Juice WRLD's Reading + Leeds set to have a little something for everyone, then.
While her moniker may be a pun on the city where her music career began (currently based in London, the star was born in Birmingham but raised in the Netherlands), Stefflon Don is fast becoming a truly global star. She's collaborated with everyone from French Montana and Future to Halsey and Luis Fonsi, has signed a deal with Migos' Quality Control label in the US, and recently became the first UK artist ever to grace the esteemed Freshman cover of influential hip hop magazine XXL.
Steff's live sets always guarantee a high-energy party atmosphere and often some very special guests. Her Glastonbury set saw Idris Elba pop up to perform their hit single Boasty (a collaboration with Wiley and Sean Paul), so who knows what we can expect at Reading + Leeds? We can't wait to find out.
6. Machine Gun Kelly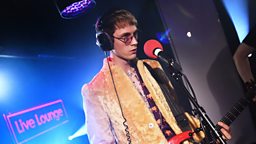 Rap baptisms of fire don't come much hotter than finding yourself embroiled in a beef with Eminem, which is exactly what happened to Cleveland's Machine Gun Kelly over the last year. Despite some very unflattering words from the former Reading + Leeds headliner, the riling of one Marshall Mathers can be seen a mark of the rap-rocker's rising stardom.
One hip hop legend firmly in MGK's corner, though, is Diddy, who discovered Kelly and recently wrote on Instagram: "When I first signed [Machine Gun Kelly] I knew he was going to be a star. I didn't know how exactly we'd get there but I knew it would happen. I'm so proud of the artist he is becoming, he's shown all the traits of an artist that will stand the test of time." Find out whose side you are on when Machine Gun Kelly takes to the Radio 1 Stage at Reading + Leeds.