Main content
Ticket information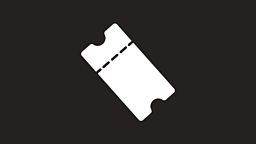 Event Information
When is 1Xtra Live 2019?

1Xtra Live 2019 will take place on Saturday 5th October
Where is 1Xtra Live 2019 taking place?

This year's event will be held at Arena Birmingham
What time will the event take place?

Doors at the Arena will open at 18:00 for ticket holders to enter the venue. The show starts at 19:30 and will finish around 23:00.

Please note, all times are subject to change.
** All regular tickets for 1Xtra Live 2019 have now SOLD OUT. **
Please note that the sheer weight of internet traffic can occasionally cause local technical issues outside our control for some users. Unfortunately we are not able to help those who missed out on the chance to obtain tickets as a result of such issues.
ACCESSIBILITY
* I am a disabled customer – how can I get tickets to attend 1Xtra Live 2018?
Full ticket information for disabled customers is available on our accessibility page


How much do tickets cost?
Tickets cost as follows:
General standing and seating tickets: £23 + £2.99 booking fee + £1.30 venue fee per ticket (£27.29) plus an admin fee of £2.55 per order plus postage (options below).
Royal Mail Standard Delivery: £1 per order
International Postage: £1.50 per order
How many tickets can I buy?
A maximum of 4 tickets per person can be purchased, with a limit of 2 transactions per card - anything in excess of this will be cancelled.
Is there an age restriction to be able to attend?
This event is for those aged 14 and over. Those under 14 will NOT be permitted into the arena.
If you are UNDER 16 (AGED 14 and 15) you MUST be accompanied by an adult aged 18 and over in order to attend this event.
If you are UNDER 16 (AGED 14 and 15) you will NOT be allowed to watch the show from the floor, so must purchase seated tickets.
You may be required to provide photographic ID in the form of a passport or driving licence.
The venue operates a Challenge 25 policy so if you look under 25 please bring photographic ID or you may be refused the purchase of alcohol at the venue bars.



* How secure is the ticketing system?
All tickets have a unique barcode and a reference number on them that relates to the details of the person who booked the tickets. The barcode will be scanned at the entrance to the event and tickets and invalid barcodes will be rejected. Tickets are fully traceable and we can cancel them at any time by invalidating the barcode.
Please don't risk buying tickets or obtaining them through unofficial channels - The Ticket Factory are the only official ticketing agent for this event.

Disabled Access Information
All visitors with access requirements wanting to purchase tickets for events at the Arena Birmingham are asked to call The Ticket Factory dedicated ticket line on 0800 640 5001. The line is open until 8.30pm on Thursday 29th August and then from 9am to 7pm Monday to Friday and 9am to 5pm Weekends and Bank Holidays.

For more information about disabled tickets, 2-4-1 PA/Carer Ticket Scheme and facilities at the venue, please see Accessibility