Main content
Powis Castle and Garden, Welshpool
Tuesday 19th July, 2022
We are excited to be able to bring the Antiques Roadshow to the stunning Powis Castle and Garden in Welshpool. Unlike previous years, however, this Roadshow will be a ticketed event only. You can apply for tickets by following the link below.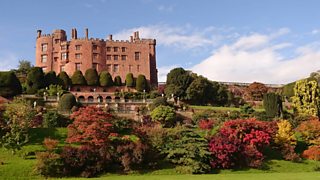 Apply for Tickets to the Roadshow for 2022 (via our ticketing partner Lost in TV)
More information about our selection process and Health & Safety measures for the events can be found on the dedicated ticket page. We are continually monitoring the latest government advice around public events.
You are also welcome to share information about the special items you would like to bring along on the day using the 'Share Your Story' link below. Members of our team regularly review submissions and, in some cases, might make contact before the Roadshow event to discuss the items you would like to bring.
Share Your Story with the Antiques Roadshow Team
Please Note: Our team are only able to review submissions sent through the 'Share Your Story' portal. Submissions sent by email or post will not be considered.