Main content
Vegans rejoice! You can now have a fully-loaded Scottish breakfast with this amazing vegan square sausage recipe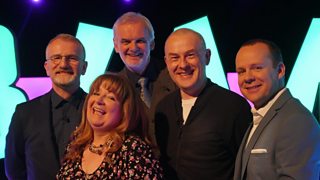 Why would you have a big thing that is long and roly poly? Square sausage fits on the bread!

Janey Godley
Preparation stage
Drain 240g of kidney beans.
Chop 2 garlic cloves.
Blend.
Add 30g nutritional yeast.
Blend.
Add 100ml of vegetable stock.
Add 2 tablespoons of tomato puree.
Add 2 tablespoons of vegan worcester sauce.
Blend again.
Add 1 tablespoon of onion powder.
Add 1 tablespoon of tumeric.
Add 1 tablespoon of paprika.
Add 3 tablespoons of black pepper.
Blend once more.
Add 100g of breadcrumbs.
Blend one last time.
Pan stage
Shape the mixture into a ball.
Roll out and cut into square shapes.
Add some rapeseed oil to a pan.
Fry both sides for 2 minutes on a medium heat.
The roll stage
Place in a roll.
Add lashings of brown or tomato sauce.
More vegan recipies
If you're vegan but you still want to enjoy some delicious haggis, this is the recipe for you!

Black pudding is essential for a full Scottish breakfast, and now vegans can get right in about it.
Brown or tomato sauce?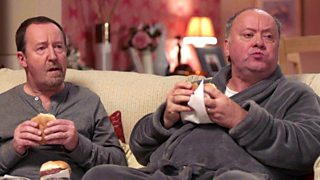 The age-old debate that has split Scottish families down the middle for generations.
Latest features from BBC Scotland