Main content
Let's ABBA Quiz: Take Radio 2's ultimate test of ABBA trivia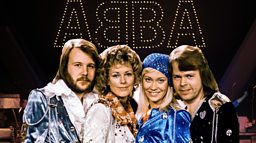 With the promise of new ABBA music coming this year, plus 2019 marking both the 20th anniversary of the Mamma Mia! musical and 45 years since the group won Eurovision, there has been no better time to celebrate the Swedish pop royalty.
Over Easter weekend, Nicki Chapman hosted Let's ABBA Party, a two-hour tribute to ABBA featuring some of the group's biggest hits, as well as a selection of covers, cast recordings and film soundtracks, plus a specially commissioned UK chart rundown of the group's eight studio albums - from Waterloo to The Visitors.
To mark the big occasion, have a go at Radio 2's ultimate ABBA quiz, featuring 50 questions that only the most fanatical Super Troupers will be able to answer.
Listen to Radio 2's ABBA special, available on demand until 22 May.