Main content
Playing video games with the dead
When we think video games we often think frenetic and full of life: Zelda's Link galloping through green fields, Sonic smashing loop-the-loops, Pokémon evolving endlessly. But as Jordan Erica Webber finds in the Radio 4 documentary Playing With The Dead, games can also be a powerful medium for coming to terms with the death of a loved one.
Here's Jordan's story...
The Loss Levels
On the morning after the Manchester Arena bombing, Dan Hett's phone lit up with messages of concern. As he searched frantically for news online, a journalist pushed a note under the door. Eventually, the police took him in and confirmed the news he had been dreading: his brother, Martyn, had been killed in the attack.
Many families had similar experiences that night and in the days that followed, but Dan chose to record his experiences in what might seem an unusual way: in a computer game called The Loss Levels.
That Dragon, Cancer
Dan is not alone. Amy and Ryan Green created their game to share what it was like to live with a young child with cancer, recording their son Joel's laugh and meticulously representing his mannerisms. When he died, they kept going, and now this digital version of Joel lives on, so his parents — and anyone else who downloads That Dragon, Cancer — can play with him.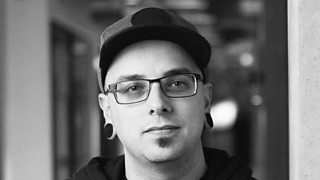 Making video games helped me after my brother's death
Digital artist Dan Hett in a clip from The Cultural Frontline
We have long turned to mementos like letters and photographs to remember loved ones who have died. But the ability to play with someone after they've died is new. I'm interested in how computer games make this possible, and what it means to the living left behind.
World of Warcraft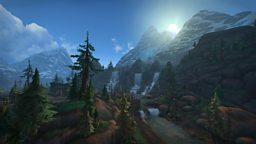 I wanted to understand more about the increasingly popular phenomenon of in-game memorialization. World of Warcraft player Elisabeth Potthoff has so far found 37 memorials in this massive online world. "Whenever you're part of any kind of culture or society," Elizabeth told me, "I do think it's important to know about the people who've gone before you." I asked Elizabeth to show me her favourites, so she took me — on the back of a golden phoenix — to visit a character called Ahab Wheathoof.
It's an echo. It's a shadow of the thing that I want, which is to be able to actually touch him, feel him, be with him again. But it is something. It is more than the void.

Micah
"Will you help me find my dog?", the character asks when you approach, in a voice that turns out to have been provided by a young boy called Ezra, who was asked to contribute to the game before he died. Players who carry out Ahab's quest to find his missing dog (named after Ezra's own dog, Kyle) are playing with Ezra, whether they know it or not. As we chatted, Elisabeth and I wondered whether it felt that way for Micah, Ezra's dad, who used to play the game with his son.
"It does. Yeah. And so there is definitely in that moment a communion with him," Micah told me. "And I think that is really powerful because it's an echo. It's a shadow of the thing that I want, which is to be able to actually touch him, feel him, be with him again. But it is something. It is more than the void." And for his young son Samuel who was born after Ezra died, Micah said it's a way for him to meet the brother he never knew, or at least a part of him.
Given how important computer games are to a lot of people, especially as a communal activity, it makes sense that more people would choose to memorialise their loved ones in these virtual spaces. But I'm particularly interested in what happens when the artificial intelligence that is so crucial to making games so interesting throws unpredictability into the mix.
Since its release at the start of lockdown, Animal Crossing: New Horizons has provided a space for millions of players to express themselves, and many have been choosing to create in-game memorials. I visited Jess Hoffman's island to see the one she had made for her grandparents, both Navy veterans who were buried at sea and for whom there was no physical memorial for her to visit even if it had been safe to do so. Jess told me how upset she had been when one of the game's artificially intelligent characters had wandered over to the memorial she had purposefully tucked in a corner overlooking the sea. But when she spoke to the character she was shocked by what the AI generated for him to say:
"I always make sure nobody's sitting on that rocking chair. I like to keep it empty so there's someplace for Grandma to sit if she comes to visit!"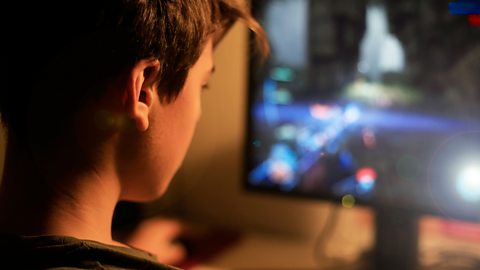 How playing video games has a positive effect on your wellbeing, mood and creativity.
Forza Horizon 3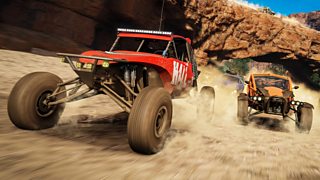 My hope is that someday I will see Joel again... We don't know. We just hope and we can imagine. And so I think art allows us to hope and imagine.

Ryan Green
It was AI, too, that allowed Anthony Napolitano to race a car-loving friend mere days after he had died, courtesy of the game Forza Horizon 3 and its system of 'Driveatars'.
"It's an algorithm the Forza games use," Anthony explained. "They essentially take your gameplay when you play. It uploads your driving style to the cloud, and maps your driving style to your character. So when you're not there, it feels like the game is alive because you're seeing your friends driving around. Even though it's not them, it's how they would really drive when they're playing."
While Anthony told me his friend's Driveatar really did drive just like him, there are obvious gaps in what this technology can do, especially when it comes to enabling us to play with people who have died. And even if it does begin to capture the kind of data that would bring us closer to feeling like we are truly playing with someone we've lost, there are ethical questions to ask about who owns a person's data after they've died, and what they might do with it.
The echoes fade
For now, as with letters and photographs, games leave us with echoes. And for Ryan Green, who co-created That Dragon Cancer with his wife Amy, these echoes fade. "And we have to turn our hope to the future. My hope is that someday I will see Joel again, and someday I will hold him for real. And someday I will play with him for real. We don't know. We just hope and we can imagine. And so I think art allows us to hope and imagine."
More from Seriously...
Jordan Erica Webber sees how video games can let us play with people after their death.

Video game evolution: telling stories and stirring emotions in a uniquely interactive way.

From beautiful toxic sludge paintings to meringues that harvest polluted air.