Main content
'You escape somewhere else entirely': The books getting us through lockdown
Bernardine Evaristo's bestseller Girl, Woman, Other is on plenty of reading lists after winning the 2019 Booker Prize and being revealed as one of Barack Obama's favourites of last year. But what books are getting Bernardine through lockdown? She shared her must-read recommendations with Woman's Hour during her recent appearance on the programme. Here are her top three, followed by some of the books our listeners are finding comfort or escapism in right now…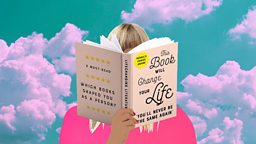 Bernadine's top three lockdown reads
Five Women by Hallie Rubenhold
I've just finished [this book] which is looking at and investigating and building the story of the five women who were killed by Jack the Ripper. And it's an incredible book and I think everybody should read it. It's looking at women's lives in the 19th century, working class lives in the 19th century and also the ways in which they have been misrepresented ever since they died. It's a powerful feminist book but it's beautifully told.
Black Rain Falling by Jacob Ross
I've actually known Jacob's work since the 1980s, he was a short story writer, he's now a novelist. It's a crime thriller set in the Caribbean, which is very unusual for any crime novel, and I wish people would rush out and buy it because he's an extraordinary literary writer but has also written this great thriller. He's publishing at a time when obviously the bookshops are shut, there are no events and I think it's going to die a death of people don't go out and buy this book, and I think if they buy it they will enjoy it hugely.
Darling by Rachel Edwards
It's her first book and it's a slow burning psychological thriller. It looks at what happens when a middle aged black woman gets together with a middle aged white guy who has a daughter. And it's about her relationship with her step-daughter and vice versa. It's very good. I think Rachel Edwards has found her own voice as a writer and I thoroughly recommend it.
"I think I have a pattern, where each book I write speaks to the one before": Listen to Bernardine Evaristo on the inspiration behind Girl, Woman, Other and more on @bbcsounds.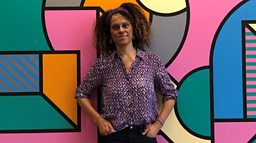 What listeners are reading right now
Woman's Hour listeners have been sharing their lockdown reading lists over on Instagram @bbcwomanshour. Here are some of their top picks…
Olive Kitteridge by Elizabeth Strout
Elizabeth Strout's Olive Kitteridge and the follow up Olive, Again both scored highly with Woman's Hour listeners. "Olive has stayed with me," says @emmareedwrites. "I laughed and wept reading those books and kept going back re-reading such beautifully written sentences. The way Elizabeth Stroud captures the everyday, the nuances of people and their idiosyncrasies is just perfect."
"I love Olive," adds mary.renwick1, while @doindubai agrees "very insightful, you can see Olive." "Delayed starting Olive Again in case it didn't do Olive justice," adds @ali_wickie_and_ralph. "Glad to be proven wrong."
Listen to author Elizabeth Strout on Woman's Hour.
Anything by Hilary Mantel
So many listeners recommended Hilary Mantel's epic tomes, with many getting stuck into her Wolf Hall trilogy. @bexyanderson says she is "half way through the second book" while @bakingstones adds, "I finally have the time to invest in them."
Mantel's new book The Mirror and The Light seems to be proving perfect for lockdown. "You escape somewhere else entirely," says @bowles1564 while @ctbarrow adds "[I] have been looking forward to reading this for so long!"
"Great time to take such a long read to absorb," says @scally858. "Was bereft without Thomas for a few days, but plunged into American Dirt, and was completely [in] that world. When it ended I couldn't think about another book for a few days."
Listen to the audiobook of The Mirror and The Light on BBC Sounds.
Clover Stroud's memoirs
Writer Clover Stroud got lots of love from Woman's Hour followers on Instagram. "I have read The Wild Other by Clover Stroud," says @lizevanswrites. "A big, brave, beautifully moving memoir about loss and motherhood. This introduced me to an author with a generous, courageous voice, whose experience resonates very deeply, and now I'm waiting for her second book, My Wild and Sleepless Nights, to arrive in my mailbox."
Marian Keyes' novels
"Just finished Grownups by Marian Keyes and will now be working through some of her back catalogue starting with This Charming Man," says @talesofthecitylondon. "Need the mix of humour, well-rounded characters and interesting storylines about real life to distract me from this version of real life."
Some of Keyes' other novels including The Break, The Woman Who Stole My Life and The Brightest Star in the Sky also earned mentions.
Kate Atkinson's books
Favourite Kate Atkinson novels include Life After Life and her Detective Brodie series. "I'm getting through my collection of Kate Atkinson books that I bought but never got round to reading," says @felicitysdungarees. "I have created a 'book nook' in my garden, where I'm not to be disturbed by husband or small person."
More reading inspiration
My Brilliant Friend by Elena Ferrante is the one for @parcentchica. "She has written four fantastic Neapolitan novels that explore the complicated intensity of female friendship."
"Halfway through Pachinko by Min Jin Lee," says @artloverslondon while @hawoona adds "I read this after hearing Min Jin Lee on Woman's Hour. Amazing read, one of my favourite books of all time."
Shafak Elif is "the most amazing writer" according to @hswood080. "I have enjoyed two of her books during 'Lockdown'. Ten minutes, Thirty Eight Seconds in this Strange World and Three Daughters of Eve. Magical books."
"I just finished Mad Girl by Bryony Gordon," said @Garcia___elizabeth. "Now reading The Japanese Lover by Isabel Allende. I really recommend anything set in another country or time for escapism: Last of her Name by Mimi Lok and some great Caribbean reads: Here Comes the Sun by Nicole Dennis-Benn, The Violins of Saint-Jacques by Patrick Leigh Fermor, and Sula by Toni Morrison."
"Either of Chigozie Obioma's Booker-nominated novels," says @f.ccart. "SO wonderful!"
"I Was Told There'd be Cake and How Did You Get This Number? by Sloane Crosley," suggests @hopeclementine. "Really funny writer and has had me chuckling all the way through."
All the Light We Cannot See by Antony Doerr was recommended by several listeners including @kronahill, who called it: "A wonderful, powerful novel that has stayed with me."
Lots of people getting stuck into Where the Crawdads Sing by Delia Owens too, including @sue.vinc who told us, "beautiful writing and an interesting setting."
"I've just reread Quiet by Susan Cain, a book about introverts (and extroverts)," says @essjay_all_the_way. "So much insight into these personalities and definitely the right timing in lockdown."
Several listeners have also got stuck into the emotional long read A Little Life by Hanya Yanagihara. "It's so amazing," says @cwanna15, "I have to keep escaping from the family to read more."
What books have you turned to in lockdown? Which of your favourites do you think are perfect for reading right now? Share your recommendations with us @bbcwomanshour on Instagram. Listen to Bernardine's interview or any episode of Woman's Hour on BBC Sounds.