Main content
Cheaper Car Insurance Tips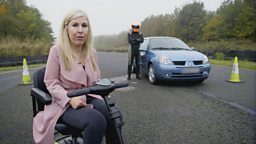 Cheaper Car Insurance Top Tips
USE THE RIGHT JOB TITLE
If your job fits in more than one category, check car insurance quotes for all them before applying.

It's very important to make sure you don't lie on your application. The job title must reflect what you do. The insurer can reject claims if it feels your job description isn't accurate.

If you change your job make sure you let your insurer know – if you don't it could invalidate your insurance.
ADD ANOTHER MORE EXPERIENCED DRIVER TO THE POLICY
If you are the main driver of a vehicle the insurance for that car must be in your name. If it isn't you are committing a crime called 'fronting'.

However, by adding another 'named' driver to the policy you could get a cheaper deal if they are more experienced than you.

Always ask the named driver's permission - you cannot add a driver to your policy without their permission.
BEWARE AUTO-RENEWALS
Auto-renewal quotes may not be the best deal for your car insurance.

Shop around other policies and if you do decide to renew with the same insurer it's worth asking for a discount.
PAY UPFRONT
Insurers charge interest on your payments if you spread the cost over the year, so you'll pay less if you pay upfront.
ACCURATE MILEAGE
Make sure you don't over-estimate your mileage.

Get it right, because the figure you give can have a big impact on how much you pay.
COMPARE LIKE WITH LIKE
If you are using comparison sites, make sure you are actually comparing like for like when your looking at policies.

Policies that appear to be cheaper may be missing vital extras that you might need.