Main content
Why are video game soundtracks at the frontier of new music?
Matthew Sweet discovers that game composers don't always play by the rules
Arthur Morgan, gunslinger, kicks open a saloon door and sends the drinkers scattering: Woody Jackson's guitar strings pluck faster.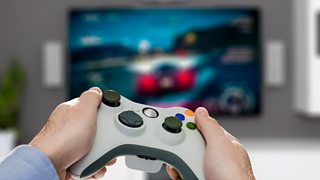 A spaceship weaves through a flotilla of hostile craft and makes planetfall in a lurid yellow jungle: the sound of 65daysofstatic breaks out.
A party of human survivors picks its way through a crumbling cityscape: Gustavo Santaolalla's music tracks their progress.
When people praise the modern video game, they often say that it's just like the movies.
And it's true. When we plug in Red Dead Redemption II, No Man's Sky or The Last of Us, we expect realistic imagery, skilful camerawork and substantial, well-composed music by names familiar from bigger screens than our living rooms can accommodate. Hans Zimmer, Lorne Balfe, Brian Tyler – they're all happy to help Player One get ready.
But if video games are like the movies, they're also nothing like the movies.
They don't obey screenwriters' rules. They create environments in which the player can move in a non-linear fashion, mapping out a journey that might be entirely unrepeatable.
The algorithms of No Man's Sky, for instance, can take its participants to quintillions of different planets. Red Dead Redemption II allows the player to create a different moral world in every game. ("Your actions have consequences," warns the trailer, "and it's up to you to decide just how honourable Arthur is.")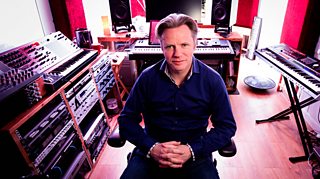 Stephen Baysted
Wherever the game goes, the music must follow – coherently, powerfully and seamlessly.
And wherever the game goes, the music must follow – coherently, powerfully and seamlessly.
That means that although a game score may be written down in a linear fashion, it has to be conceptualised in a different way – one that ought to ring the bell of any composer with a taste for the avant-garde.
Stephen Baysted, games composer and Professor of Film, TV and Games Composition at the University of Chichester, thinks that we should imagine video game music as a series of cells that gather and circulate in response to the action; loops and rhythms and crescendos that form new relationships as the game moves on.
And a new generation of VR games will make the life of those cells even more complex. "Virtual Reality technologies have opened up myriad opportunities of immersing players in imaginary worlds like never before," says Baysted. And the most vexing question is seems as much about philosophy as sound design.
In the VR gaming experience, where is the music coming from? From speakers in the room the player has left behind? From inside the skull of the character inhabited by the player? "It's not exactly the Wild West, but it genuinely does have something of the frontier about it."
And that's a place where most gamers seem happy to be.

Download episodes of Radio 3's weekly film music programme, with Matthew Sweet.