Main content
Louisa Johnson: 'I've worked with the same people as Selena Gomez and Justin Bieber'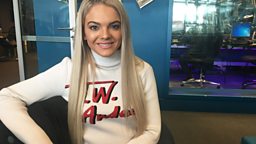 Louisa Johnson won The X Factor in 2015 and has spent the year since fine-tuning herself into a perfect popstar - as her huge new single So Good proves.
Louisa joined Grimmy on the Radio 1 Breakfast Show this week and we caught up with Louisa to find out more about her year since winning TV's biggest talent show and why we'll have to wait a little bit longer for her debut album.
What does an X Factor winner do in her 11 months after winning the show?
I've been so busy. Obviously there's the Clean Bandit song, that did really well and was wicked. It's just been mental recording the album and singles, trying to make everything perfect. There was the promo for Tears. It's all been a bit of a whirlwind.
Forever Young missed the Top Ten and the press pounced. Did that put a dampner on your winning the show?
Not for me at all. Maybe some people would have let it get to them but to be honest, me and the song just didn't click but it's one of those things. You just have to do it. It's the winner's song, get on with it. It didn't take anything away from winning X Factor, I just didn't even think about it to be honest.
Did you have an idea of the sort of music you wanted to record before you won the show or was it a learning curve after X Factor?
It has been a bit of both. There have been some styles of music I've wanted to do that just haven't worked and I thought they would, but they haven't. But then again there have been some styles I've really liked and they have worked, so that's why they're on the album. It's been a learning curve too because there's thing's I've done that I never thought i'd have done.
You just kinda know in the first five minutes or so if it's going to work out or not. It's like writing a song. You start writing and you're thinking and thinking and you just know if you're sitting there for ten minutes blank it's just not going to happen so you're just going to have to move on and accept it's not working.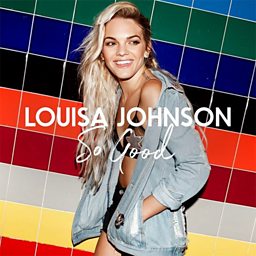 What's been the strangest studio experience you've had this year?
Probably working with some really cool writers. I've been working with people who've worked with Selena Gomez, Justin Bieber and Maroon 5. It's just been pretty cool to be in the same place as them and knowing they've written all these big hits.
What did you learn about yourself as an artist from the Clean Bandit collaboration?
I'm happy it happened because i've learned a lot about performing live. Just little things - interacting with crowds and getting them involved. It's just a different side to things and i'm just happy everything went to plan.
How much better is your wardrobe now you are a full time pop star?
It is a lot better! But that's just one of the good parts of my job. I do feel a lot happier with my styling now and I feel a lot more comfortable in what I wear now.
What else can we expect from your debut album?
There's a lot of different styles of music on the album. It's very different to what people may expect. It's a lot more edgy and dark but there's also songs for people who are young - like my little sister - but then my mum and dad like them too. Anyone can like the songs on there.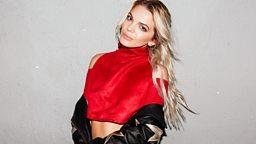 What are your hopes for 2017?
I just want to get the album out and focus on making sure it does well, making sure the music does well. I just want to make everything perfect before I give it to everyone. It's like my little baby. I've been holding it and working on it for so long. To finally have it out there would be amazing but it wouldn't be unless I was perfectly happy with it so I want to make sure it's absolutely perfect and go from there.
Louisa's new single, So Good, is out now