Main content
Eight books that will make you want to run away with the circus
8 January 2018
Exactly 250 years ago on an abandoned patch of land near London's Waterloo, showman, entrepreneur and equestrian rider Philip Astley drew out a circle in the ground and filled it with astounding physical acts. This spectacle was the world's very first circus. Including a dazzling combination of jugglers, acrobats, clowns, strong men and bareback riders, Astley had created a whole new art form. And every circus, anywhere, began at this moment in 1768.
This January, the BBC local radio stations' book clubs are celebrating the greatest show on earth and featuring reads with a circus theme. From Angela Carter's Nights at the Circus to Water for Elephants by Sara Gruen, the gritty glamour of the circus has long held a fascination for writers. With its risk and mystery the art form is coloured by both romanticism and menace. As well as taking centre stage in fiction there are also titles which focus on the performers and their often death-defying tricks and expertise. We all need cheering up in January so let the book clubs help you run away with the circus.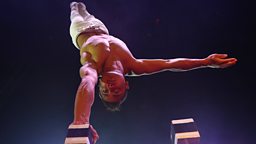 Acrobat Vlad Khvostik performs as part of the Moscow State Circus. Copyright Getty Images
The Philip Astley Project celebrates the father of modern circus
Recommended reads
Nights at the Circus - Angela Carter
Is Sophie Fevvers, toast of Europe's capitals, part swan...or all fake?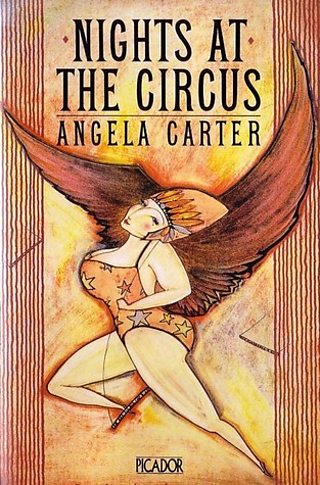 Courted by the Prince of Wales and painted by Toulouse-Lautrec, she is an aerialiste extraordinaire and star of Colonel Kearney's circus. She is also part woman, part swan. Jack Walser, an American journalist, is on a quest to discover the truth behind her identity. Dazzled by his love for her, and desperate for the scoop of a lifetime, Walser has no choice but to join the circus on its magical tour through turn-of-the-nineteenth-century London, St Petersburg and Siberia.
Water for Elephants - Sara Gruen
As a young man, Jacob Jankowski was tossed by fate onto a rickety train that was home to the Benzini Brothers Most Spectacular Show on Earth. It was the early part of the great Depression, and for Jacob, now ninety (or ninety-three, he's not quite sure), the circus world he remembers was both his salvation and a living hell. A veterinary student just shy of a degree, he was put in charge of caring for the circus menagerie.
It was there that he met Marlena, the beautiful equestrian star married to August, the charismatic but twisted animal trainer. And he met Rosie, an untrainable elephant who was the great gray hope for this third-rate traveling show. The bond that grew among this unlikely trio was one of love and trust, and, ultimately, was their only hope for survival.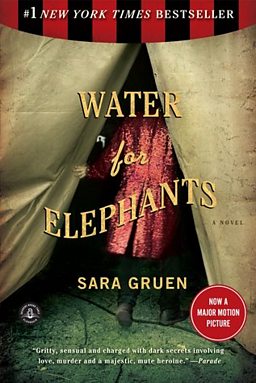 Jacob Janokwski's memory of the circus world was both as a salvation and a living hell
The Night Circus - Erin Morgenstern
The circus arrives without warning. No announcements precede it. It is simply there, when yesterday it was not. Within the black-and-white striped canvas tents is an utterly unique experience full of breathtaking amazements. It is called Le Cirque des Rêves, and it is only open at night.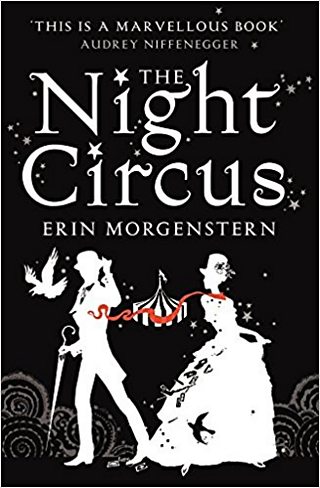 But behind the scenes, a fierce competition is underway—a duel between two young magicians, Celia and Marco, who have been trained since childhood expressly for this purpose by their mercurial instructors.
Unbeknownst to them, this is a game in which only one can be left standing, and the circus is but the stage for a remarkable battle of imagination and will. Despite themselves, however, Celia and Marco tumble headfirst into love—a deep, magical love that makes the lights flicker and the room grow warm whenever they so much as brush hands.
True love or not, the game must play out, and the fates of everyone involved, from the cast of extraordinary circus performers to the patrons, hang in the balance, suspended as precariously as the daring acrobats overhead.
The Girl Who Walked on Air - Emma Carroll
Louie, who was abandoned at Chipchase's Travelling Circus as a baby, dreams of becoming a 'Showstopper', but Mr Chipchase keeps her hidden, tucked away in the ticket booth. No Death-Defying Stunts for her. But Louie has been secretly practising her act; the tightrope and dreams of being the Girl Who Walked on Air - she just needs to be given the chance to shine.
And the circus needs her too - Wellbeloved's rival show is stealing their crowds. They need a Showstopper. Desperate, Mr Chipchase reluctantly lets Louie perform. She is a sensation, and gets an offer from the sinister Mr Wellbeloved himself to perform ... over Niagara Falls.
But nothing is quite as it seems and soon Louie's bravery is tested not just on the highwire but in confronting her past and the shady characters in the world of the circus ...
Fans of Frost Hollow Hall will love this epic adventure about following your dreams and becoming a showstopper!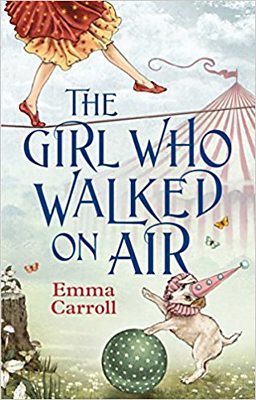 An epic adventure about following your dreams
Behind the scenes with the world's most historic circus, Ringling, Barnum and Bailey.
Hard Times - Charles Dickens
Hard facts are all that provincial businessmen, Mr Gradgrind and Mr Bounderby feel are necessary in life. But the arrival of Sleary's circus in Coketown shows another way... Unusually for Dickens, Hard Times is set, not in London, but in the imaginary mid-Victorian Northern industrial town of Coketown with its blackened factories, downtrodden workers and polluted environment. This is the soulless domain of the strict utilitarian Thomas Gradgrind and the heartless factory owner Josiah Bounderby.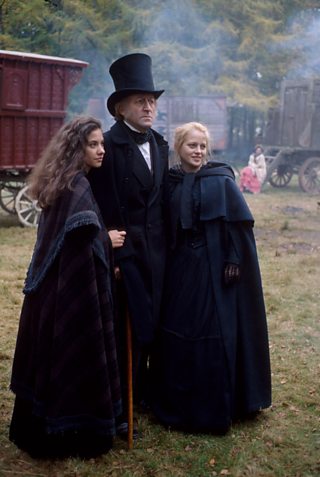 Emma Lewis as Sissy, Bob Peck as Gradgrind and Beatie Edney as Louisa Gradgrind in the BBC adaptation of Hard Times by Charles Dickens
However human joy is not excluded thanks to 'Mr Sleary's Horse-Riding' circus, a gin-soaked and hilarious troupe of open-hearted and affectionate people who act as an antidote to all the drudgery and misery endured by the ordinary citizens of Coketown.
Macaulay attacked Hard Times for its 'sullen socialism', but 20th-century critics such as George Bernard Shaw and F.R. Leavis have praised this book in the highest terms, while readers the world over have found inspiration and enjoyment from what is both Dickens' shortest completed novel and also one of his important statements on Victorian society.
Wild Boy - Rob Lloyd Jones
A boy covered in hair, raised as a monster, condemned to life in a travelling freak show. A boy with an extraordinary power of observation and detection. A boy accused of murder; on the run; hungry for the truth…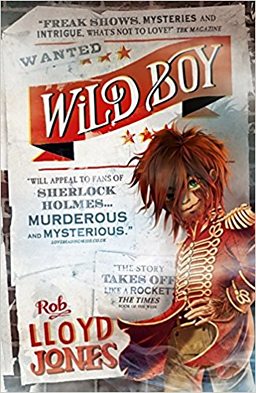 Wild Boy by Rob Lloyd Jones
Burning Bright - Tracy Chevalier
Burning Bright follows the Kellaway family as they leave behind tragedy in rural Dorset and come to late 18th-century London. As they move in next door to the radical painter/poet William Blake, and take up work for a near-by circus impresario, the youngest family member gets to know a girl his age.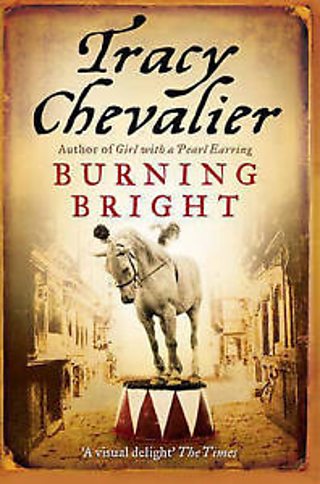 Embodying opposite characteristics – Maggie Butterfield is a dark-haired, streetwise extrovert, Jem Kellaway a quiet blond introvert – the children form a strong bond while getting to know their unusual neighbor and his wife.
Set against the backdrop of a city nervous of the revolution gone sour across the Channel in France, Burning Bright explores the states of innocence and experience just as Blake takes on similar themes in his best-known poems, Songs of Innocence and of Experience.
Barnum's Own Story: The Autobiography of P. T. Barnum
P. T. Barnum's career of showmanship and charlatanry was marked by a surprising undercurrent of honesty and forthrightness. His exuberant autobiography forms a happy combination of all those traits, revealing the whole story of his world-famous hoaxes and publicity stunts. Here is a pageant of nineteenth-century America's gullibility and thirst for marvels, as told by the master of revels himself.
A born storyteller, Barnum recalls his association with Tom Thumb, his audience with Queen Victoria, and his trouble keeping Jenny Lind's angelic image intact during a trying tour. He tells of Jumbo, the most famous elephant in history, from the creature's heroic arrival in America to its tragic death in a railroad accident; of his attempts to transfer Shakespeare's house and Madame Tussaud's Waxworks from England to New York; and of his triumphant reentry into public life after financial failure and five disastrous fires had all but wiped him out. The true-life tale of a man of boundless imagination and indomitable energy, Barnum's autobiography embodies the spirit of America's most exciting boom years.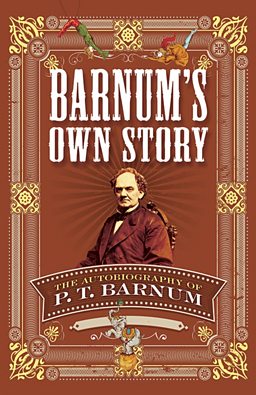 Barnum's Own Story: The Autobiography of P. T. Barnum
Roll up Roll up - the circus is in town
How do you paint the picture of a circus for partially sighted children? In Touch speaks to an audio describer from Circus Starr which provides children who wouldn't normally have the opportunity to experience the circus a chance to do so.

Nell Gifford joined a circus aged 18 and loved it so much she set up one of her own. Giffords Circus has now been running for 17 years.

From clowns to tight-rope walkers, fire-eaters to elephant trainers, the modern circus has been around for centuries. But why does it still appeal in the modern age?