Main content
Muriel's spark: Recommended reads inspired by one of Scotland's most iconic writers
30 January 2018
This year marks the centenary of the birth of the iconic writer Muriel Spark. Best-known for The Prime of Miss Jean Brodie, Dame Muriel is a giant of Scottish literature remembered for her incisive wit and an inspiration for women writers everywhere: three qualities we've used to recommend other authors you'll #LoveToRead.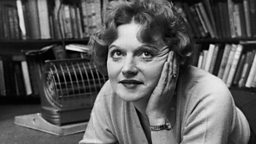 The collection of novelists and poets here, compiled with help from the Scottish Libraries and Information Council, is by no means an exhaustive list of eminent Scottish writers, women writers or witty writers but if you're looking for authors which reflect rich literary tradition then it's a good place to start.
Ali Smith
Born in Inverness, Ali Smith read English at Aberdeen and nearly completing a PhD at Cambridge, she started down an academic path, winning a lectureship at Strathclyde University in Glasgow, but she soon decided that academia wasn't for her. She gave herself three years in which to make it as a writer. By then she had moved from writing poems, for which she had discovered an aptitude aged eight, to short stories. Her first collection, Free Love and Other Stories, was published in 1995.
Since then she has written novels, including How to Be Both, and The Accidental, as well as plays. Nominated three times for the Booker Prize, her fiction has won numerous literary awards including the Goldsmiths Award, the Whitbread Novel of the Year Award, and the Baileys Women's Prize for Fiction.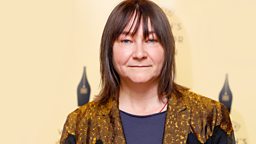 James Robertson
Poet and novelist James Robertson is also a publisher of poetry and of children's books in Scots. Robertson is regularly cited as one of the best writers in Scotland and an exponent of the contemporary historical novel. He was Booker prize-nominated for The Testament of Gideon Mack and his 2011 novel And the Land Lay Still garnered huge critical acclaim.
Robertson is a long-standing champion of the Scots language and was founder of Itchy Coo, the children's imprint for books in Scots.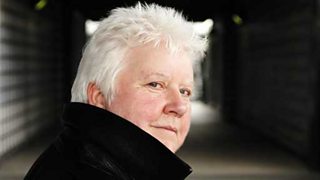 Val McDermid
Crime fiction is Val's chosen genre and the millions of novels she sells examine and dissect the darkest recesses of human behaviour. Domestic violence, murder, abduction - it's difficult to imagine a subject she'd shy away from. She once described herself as "A mixture of hard bitten cynical hack and Pollyanna". She was the first Scot from a state school to win a place at St Hilda's college, Oxford. She was just 17. After graduation she chose tabloid journalism as her trade and by all accounts fitted right in with the hard working, bolshy, boozing culture at the time. She says "I think there are three elements to any literary career. You have to have a modicum of talent, you've got to work hard and you've got to be lucky."
Scotland's Favourite Book: The Top Ten
| Title | Author |
| --- | --- |
| 1. Sunset Song | Lewis Grassic Gibbon |
| 2. The Wasp Factory | Iain Banks |
| 3. Lanark | Alasdair Gray |
| 4. The Thirty-Nine Steps | John Buchan |
| 5. The Prime of Miss Jean Brodie | Muriel Spark |
| 6. Harry Potter and the Philosopher's Stone | JK Rowling |
| 7. Trainspotting | Irvine Welsh |
| 8. Knots and Crosses | Ian Rankin |
| 9. The Adventures of Sherlock Holmes | Arthur Conan Doyle |
| 10. The Private Memoirs and Confessions of a Justified Sinner | James Hogg |
Maggie O'Farrell
The best-selling author has published seven novels to date. She has been nominated for the Costa Novel Award three times and won it in 2010 for her book The Hand that First Held Mine. Meanwhile, her novel The Distance Between Us won a Somerset Maugham Award.
And as recounted in her unconventional memoir I Am, I Am, I Am she has had 17 experiences that brought her close to death, including being trapped underwater as a teenage after a jump from a harbour wall into the sea and being in a plane which tossed around passengers as it started plummeting towards earth.
She believes these near-misses are all part and parcel of the human experience - and she wants to "normalise" them for the sake of her young daughter, whose severe allergies necessitate hospital dashes several times a year.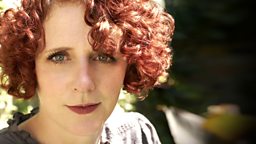 Ian Rankin
Before he became the best-selling author of the Inspector Rebus novels, Ian Rankin spent three years researching a PhD on one of the Scotland's other great novelists, Dame Muriel Spark.
Alexander McCall Smith
Prolific author Alexander McCall Smith was an established professor of medical law, an expert on ethics and a part time musician when, at the age of 50, he wrote the book that turned his life on its head.
The No. 1 Ladies' Detective Agency became a word of mouth best-seller. He has now written a series of books featuring Mma Precious Ramotswe, a 'traditionally built' Botswanan woman who spends as much time dealing with the trials of everyday life as solving crime. Her cases are all resolved using common sense and underpinned with a strong sense of the importance of traditional African social values. But that's not even half the story as he also pens the No 44 Scotland Street series as well as mysteries featuring the insatiably curious professional philosopher and amateur sleuth Isabel Dalhousie.
His fascination with, and devotion to, Africa is not surprising - he was born and brought up in Zimbabwe - then Southern Rhodesia - only moving to Britain when he began his legal studies. He visits Botswana every year.
Liz Lochhead
During her career Liz Lochhead has been described variously as a poet, feminist playwright, translator and broadcaster but has said that "when somebody asks me what I do I usually say writer. The most precious thing to me is to be a poet. If I were a playwright, I'd like to be a poet in the theatre". Lochhead's careers as poet and playwright have always been co-existent.
Lochhead's poetry is characterised by its intimate address and unpretentious style in work that self-consciously seeks to mimic the idioms of speech. Her poetry adopts a range of spoken styles that include the lyrical use of cliché, advertising language, rap and colloquialisms.
Mary Paulson-Ellis
Mary Paulson-Ellis is a writer living in Edinburgh. Her debut novel, The Other Mrs Walker is a Times Bestseller and Waterstones Scottish Book of the Year 2017. She has been shortlisted as a Breakthrough Author in the Books Are My Bag Readers Awards and Highly Commended as a Rising Star in the DIVA Literary Awards 2017.
Horses, haute couture and habits. An insight from friend and journalist Alan Taylor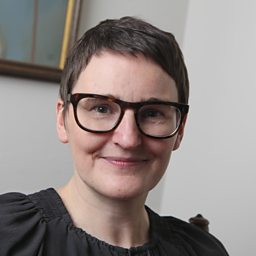 Mary Paulson-Ellis. Copyright Norman McBeath
Spark 'broke through a great many barriers in her career'
Dame Muriel Spark shaped our literary landscape. With her honest and insightful style, many authors reference her influence on their work and her legacy continues to inspire women writers. Muriel Spark 100 Chair and Creative Scotland Head of Literature, Publishing and Languages, Jenny Niven said: "There is so much to explore in Ms Spark's work, from her incisive commentary, to her startling poetry, to her ability to effortlessly weave folk tradition with biting satire. It's a particularly interesting time too to consider her legacy, as a Scottish writer who was fiercely international in her approach and who broke through a great many barriers in her career."
Inspiring women writers that should be on everyone's book shelf
| Author | Read this |
| --- | --- |
| Agatha Christie | Murder on the Orient Express |
| Chimamanda Ngozi Adichie | Half of a Yellow Sun |
| Zadie Smith | White Teeth |
| Lionel Shriver | We Need to Talk About Kevin |
| Kate Atkinson | Life After Life |
| Jesse Burton | The Miniaturist |
| Daphne du Maurier | Jamaica Inn |
| MC Beaton | Agatha Raisin mysteries |
| Margaret Atwood | The Handmaid's Tale |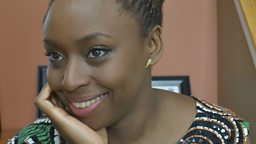 Chimamanda Ngozi Adichie's work has been translated into more than thirty languages
No laughing matter: writers who've mastered wit and satire
| Author | Read this |
| --- | --- |
| Caitlin Moran | Moranifesto |
| Bill Bryson | A Short History of Nearly Everything |
| Helen Fielding | Bridget Jones' Diary |
| Carrie Fisher | Postcards from the Edge |
| Armistead Maupin | Tales of the City |
| Laurie Moore | Who Will Run the Frog Hospital? |
| Tom Sharpe | Wilt series |
| Alan Bissett | Pack Men |
| Marian Keyes | Rachel's Holiday |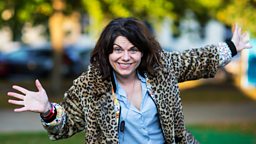 The award-winning author and columnist Caitlin Moran