Main content
Five life lessons from classic Christmas movies
Christmas can be a challenge. However you plan to 'do' Christmas 2020, and whether those familiar familial issues are in-person or virtual, festive films contain valuable life lessons for a stress-free holiday - movie expert CHRISTINA NEWLAND unwraps their hidden wisdom.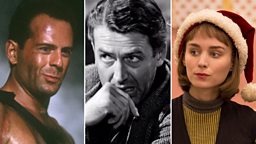 Bruce Willis in Die Hard (Atlaspix/Alamy) | James Stewart in It's a Wonderful Life (Collection Christophel/Alamy) | Rooney Mara in Carol (Moviestore Collection/Alamy)
Don't choose work over people
Bill Murray is the classic mean-spirited businessman in Reaganite style in Scrooged, the 1988 retelling of A Christmas Carol. He plays Frank Cross, a TV exec who forces his crew to work straight through the holidays, only to be haunted by three ghosts with the intent to put him in the proper holiday spirit – or else.
Don't prioritise cold hard cash over human happiness.
In Trading Places, the miserly Duke Brothers disdain the poor and are openly racist, making bets and playing with people's lives – and they sure get their comeuppance by the New Year, when Eddie Murphy and Dan Ackroyd beat them at their own game.
The moral of the story? Don't prioritise cold hard cash over human happiness, or the Ghosts of Christmas Past, Present, and Future are going to come for a visit.
Warning: Third party content may contain adverts.

Sometimes, no matter what you do, things go a little bit awry. Even the adorable George Bailey in It's a Wonderful Life loses his temper with his family after a financial and spiritual crisis, and even if suicide was an option, ultimately it all works out nicely in the end for George.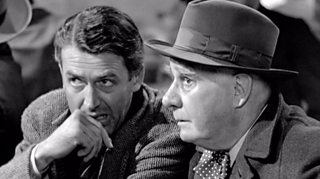 When George Bailey is desperate he needs the help of guardian angel Clarence | Photo: Collection Christophel/Alamy
In Die Hard, John McClane was going through a rough patch with his divorce over the holidays, but he hardly expected to have to run barefoot over glass and shoot up an entire Nakatomi Building full of terrorists in order to ensure his ex-wife saw another Christmas.
Tensions are not only inevitable but given full attention in arthouse films: in Antoine Desplechin's bitterly comic A Christmas Tale, the entire family are wrenched with resentment and grief, among a host of other difficulties.
So just embrace that at least one thing is likely to go wrong at your Christmas get-together, and hope it's nothing worse than a burnt turkey.
Warning: Third party content may contain adverts.

Family is what you make it
There are all sorts of different families in the world. Our friends, our more extended relations, our coworkers, and even our dogs can be family, too. For Todd Haynes' Carol, a closeted lesbian played by Cate Blanchett, there is a husband and child in the traditional Fifties mould. But she's also falling in love with Rooney Mara's shopgirl, who she first meets in a department store Santa hat.
Marginal people can find their own sense of community outside the confines of the nuclear family
For these illicit lovers, the holidays are incredibly complicated. Carol yearns to live her life freely while still maintaining custody of her daughter, but the cloistered era she lives in makes it near-on-impossible to have both.
In Sean Baker's incredible debut film Tangerine, shot entirely on an iPhone, a group of world-weary trans prostitutes traverse the streets of Los Angeles over Christmas Eve, searching for a cheating boyfriend/pimp.
It's far from a traditional Christmas film, it radically shifts our expectations of what friendship and loyalty can mean under circumstances different from our own – and how marginal people can find their own sense of community outside the confines of the nuclear family.
Warning: Third party content may contain adverts.

Your bore of an uncle keeps arguing politics when all you want to do is have dessert, your auntie keeps giving you a side-eye for having second helpings, and at least one marital tiff is on the verge of bursting into a full-on argument over the firmness of the brussel sprouts.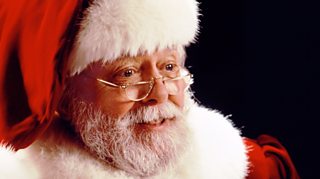 Richard Attenborough in Miracle on 34th Street | Photo: Everett Collection/Alamy
How do you stave off holiday stress and remain a bastion of calm? Summon the warm energies of Kris Kringle in A Miracle on 34th Street, the high spirits of the Griswold Family from National Lampoon's Christmas Vacation, and the attitude of Will Ferrell in Elf, who greets every day like a wide-eyed child full of corny Christmas cheer.
Plus, if you're the most annoying one in the room it's hard to let anyone else get on your nerves.
Warning: Third party content may contain adverts.

Just joking, promise. But there are a strain of more subversive Christmas movies where you can get some sweet catharsis.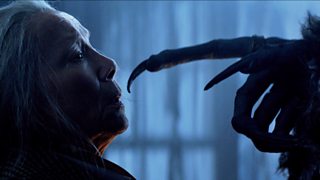 Krampus is not as nice as Santa | Photo: Everett Collection/Alamy
Check out lean noir thriller Blast of Silence for a stylish black & white portrayal of a New York City hitman wandering the twinkling metropolis under the festive lights.
Or try one of the truly original slasher movies - Black Christmas - for sorority killing spree fun set against otherwise Christmassy collegiate gatherings.
Then there are the slew of holiday horror films that have followed, like the evil Santa-like monster Krampus and the more cuddly Gremlins, who will nonetheless electrocute, burn, and murder their way through cosy small-town America.
Warning: Third party content may contain adverts.

More Christmas movie magic from BBC Arts
Learn from Christmas films how to have a happy, stress-free time, even with your family.

It's a Wonderful Life might have languished in obscurity were it not for a copyright loophole.

These films might be set during yuletide but they're a little short on Christmas spirit.
More festive offerings from BBC Arts