Main content
5 female stars as brilliant at sport as they are music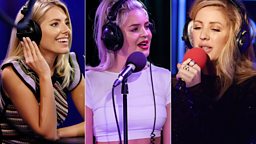 On Radio 1's Life Hacks this week, Cel and Katie will be talking about women in sport. Are their abilities still underestimated? What are the important arguments about whether men and women should compete against each other? Do men still underestimate the physical capabilities of women?
They'll be hoping to get to the bottom of some of these issues, but some of pop music's top females may also have some of the answers Cel and Katie are looking for. Here are five music stars who love physical activities as much as they do making hits.
Listen to Young Women in Sport
Ellie Goulding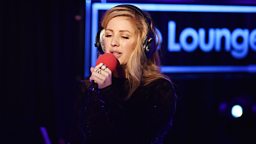 Ellie Goulding is one of the fittest stars in pop. Just scrolling through her Instagram feed makes us feel both exhausted and inspired at the same time. Running is Ellie's 'thing' and she's a strong voice for the benefits of sport for both mental and physical health.
People found it unusual that I was into fitness and that I also went on stage and I drank

Ellie Goulding
But even she understands why some women can feel apprehensive about stepping into a pair of trainers and hitting the treadmill.
"The lack of confidence is such a woman thing, but I am not at all surprised as sport and fitness has been a very male dominated environment for a long time," she told The Huffington Post in 2015.
"When I first started in music, people found it unusual that I was into fitness and that I also went on stage and I drank."
"Now people take me much more seriously as female sport has become a phenomenon."
And she has some simple advice for anyone worried about walking into a gym for the first time or heading to their local park for a run.
"I think signing up with someone definitely helps – train with a friend," she says.
SZA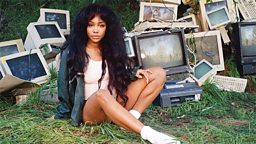 One of the coolest new stars on the planet right now, SZA is currently killing it with her single The Weekend and new collaboration with Kendrick Lamar, All The Stars.
I got distracted with other things... I was like, 'yeah, let's do dumb stuff, let's find boys.'

SZA
But she's just as likely to perform a backflip or the splits as she is drop another big hit - she was once a promising gymnast before she found her talent for music.
"I was very compelled by mystery, and I'm motivated by curiosity, and seeing how far things can go," she told Nylon magazine about her love for gymnastics.
But she said for her, gymnastics was a leisure activity (that she also happened to excel at) rather than a profession she wanted to find a future in.
"If I can't win, then I don't play. I knew I couldn't go to the Olympics. I knew that if I did go to college, I would have to take it really seriously," she added.
"It's a very cool exercise to freak yourself out and then mind-over-matter yourself.
"But, once I got distracted with other things, mind over matter became super boring. I was like, 'Yeah, let's do dumb stuff, let's find boys.'"
Now, when she finds the time, SZA says she will go to a gymnastics space for a "tumble and bounce around" and is into rock climbing and swimming.
"Anything that involves an adventure," she says.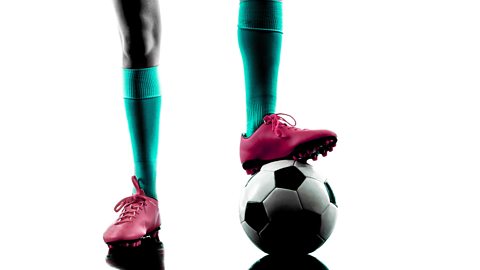 Katie and Cel hear the story of Liv Cooke the current freestyle football world champion.
Mollie King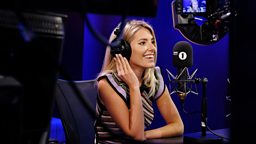 Mollie King enjoyed pop success as one fifth of The Saturdays and she did remarkably well on the 2017 series of Strictly Come Dancing. She's also among the names who will be part of Radio 1's new weekend line-up.
I used to travel all over the world with the team, I absolutely loved it

Mollie King
But while her celebrity life has kept her busy for a decade now, Mollie's career was once set on a very different course. A downhill slalom of a course, to be specific.
"I skied a lot when I was younger and was selected for the Great Britain Children's Team when I was 11 years old," she writes on her own website.
"I used to travel all over the world with the team, I absolutely loved it.
"Now that I'm older I don't race any more but I do still love to throw myself down the mountain as fast as physically possible!"
So if you're hitting the slopes, watch out for speeding popstars.
Alicia Keys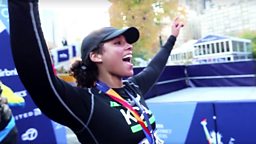 Photo: Alicia Keys / Facebook
Throughout her career, Alicia Keys has been an inspirational figure through her music and lyrics. But in 2015, she pushed her body to new extremes when she trained for, and ran, the New York Marathon.
She was cheered on during the 42 kilometre run by her husband Swizz Beatz, who said watching her run made him feel he needed to "step my game up."
As well as raising money for a children's charity and pushing her body to new limits, Alicia said in a Facebook video that running the marathon gave her a new perspective on New York.
"You know what i'm really excited about?" Alicia said in her Facebook video. "Seeing the city in a way I never saw before."
Anne Marie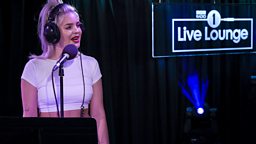 Don't mess with Anne Marie. No seriously, she could kick your ass - swiftly, professionally and in style. The Ciao Adios singer is
also a triple world champion in karate.
I still love it so much and it's such a massive part of who I am

Anne Marie
She trained in Shotokan karate from the age of nine and says it taught her the discipline and focus she needs to survive in the pop world. Sadly, she is now so busy releasing solo hits and recording songs with the likes of Nick Jonas and Rudimental that her karate career is on the back-burner.
"I still love it so much and it's such a massive part of who I am," she told the BBC in 2017.
"I don't have time to even sleep at the moment, so not much time to practice, but another thing is my teacher is in Essex, so it's about whenever I can get back home as well."
And even when pop stars aren't especially sporty...
...We will always appreciate a pop video set on the sporting field.
Katy Perry swished onto the basketball courts
Louisa Johnson took on Olly Murs on Centre Court
Listen to Life Hacks on Radio 1, 4pm every Sunday