Main content
How to ace an encore in 8 easy steps
Violinist Pekka Kuusisto's masterclass in how to delight a Proms audience.
1. Introduce the audience to a hilarious Finnish folksong with some cheeky lyrics.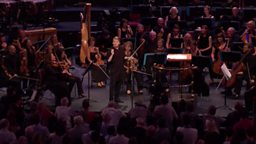 2. Sing the song perfectly – whilst accompanying yourself on violin.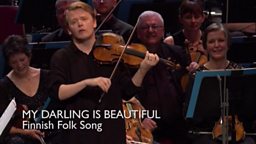 3. Halfway through, inform the packed audience that they are now part of the New Mixed Choir of the Royal Albert Hall.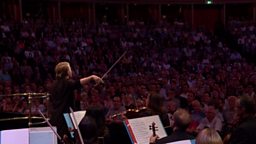 4. Get the leader of the orchestra to play violin while you teach everyone the song. In Finnish.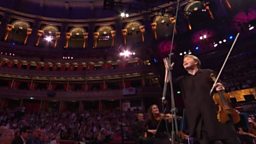 5. Criticise the audience's volume and diction…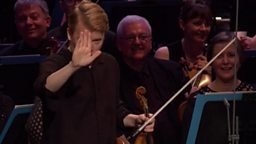 6. ... utterly charming them in the process.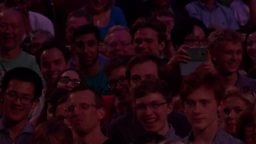 7. Expertly conduct the final verse.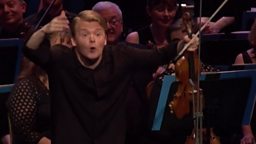 8. Finish the song strumming your violin like a total rock star.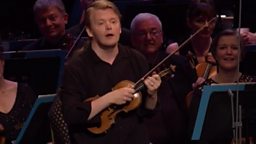 What a pro! Now watch Pekka Kuusisto's performance from Prom 27 in full.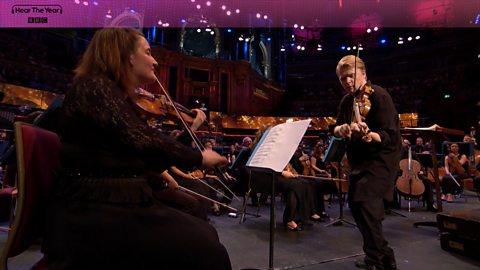 The violinist had the audience on their feet with a spirited Finnish folksong.
Pekka Kuusisto was the soloist in Tchaikovsky's Violin Concerto in D major at Prom 27 on 5 August 2016. Watch the whole concert or listen to audio highlights on the BBC Proms website.