Main content
7 stars with powerful messages on gender equality
Accepting the award for her role as Belle in the record-breaking Beauty And The Beast, Emma delivered an eloquent speech on what the gender-neutral MTV award means: "The first acting award that doesn't separate nominees based on their sex says something about how we perceive the human experience."
Emma's not the first celeb to use her star power to shout about gender equality. Here's 7 other stars championing the cause...
1. Beyoncé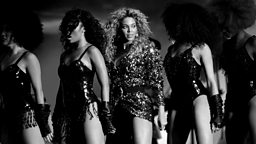 She wrapped up her iconic VMAs medley by quite literally getting in formation with her dancers and creating Venus, the female gender symbol. Before that, Beyoncé shut down her 2014 VMAs performance by performing Flawless – featuring an excerpt from Chimamanda Ngozi Adichie's TEDx Talk on feminism – in front of a larger-than-life backdrop spelling out FEMINIST in big, beautiful, backlit letters.
More recently, Queen B announced the launch of 'Formation Scholars', scholarships meant to "encourage and support young women who are unafraid to think outside the box." And, in case you were still unclear on Bey's stance on gender politics, she penned an essay titled 'Gender Equality Is A Myth' for The Shriver Report.

Making her mark with a powerful essay, a la Bey, Jennifer Lawrence put Hollywood, and the gender pay gap at-large, on blast with her Lenny Letter essay, titled 'Why Do I Make Less Than My Co-Stars?' Checking her privilege at the door – "I can safely say my problems aren't exactly relatable…" – J Law confronted how her considerably lower pay was, ultimately, determined by her want to be likeable.
"I'm over trying to find the "adorable" way to state my opinion and still be likable! Jeremy Renner, Christian Bale, and Bradley Cooper all fought and succeeded in negotiating powerful deals... If anything, I'm sure they were commended for being fierce and tactical, while I was busy worrying about coming across as a brat and not getting my fair share."
3. John Legend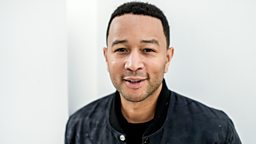 When he's not serving up seriously slick songs, John Legend is serving up reality checks galore, namely that you don't have to personally care for a woman to care about women's rights. Speaking to MAKERS, the crooner said: "I don't like when guys are like "Oh, I have a daughter now so now I care about women's right". It's better that you care about women's right now but it's a shame that you didn't before."
4. Miley Cyrus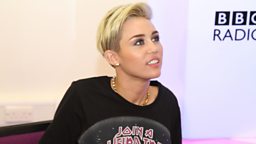 Debunking the myth that provocative dancing (who can forget the now-infamous VMA performance with Robin Thicke?) and empowerment can't co-exist ("I think that I'm allowing girls to be really free with their sexuality"), Miley is an in-your-face reminder that women contain multitudes.
During her chat with Rookie's Tavi Gevinson, for ELLE magazine, Miley elaborated on the double standard: "I mean, guy rappers grab their crotch all f--king day... but no one talks about it. But if I grab my crotch and I have hot model b*****s around me, I'm degrading women? I'm a woman—I should be able to have girls around me! But I'm part of the evolution of that. I hope."
The bad news? Ryan Gosling has never actually uttered the words 'hey girl' (we couldn't believe it either). The good news? He totally identifies with the viral Feminist Ryan Gosling memes that are still running rampant online.
Speaking to The Daily Telegraph, RyGos said: "I mean, look, I have very strong female characters in my life. I grew up with strong women and the amount of them grows exponentially as time goes on, in my world. And that's my reality. So, I just tend to gravitate towards stories with strong female characters."
And then he went and cemented his status as a female fave when chatting to the Evening Standard: "I think women are better than men. They are stronger. More evolved. You can tell especially when you have daughters and you see their early stages, they are just leaps and bounds beyond boys immediately."
6. Grimes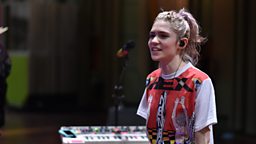 If you're about to offer Grimes some career advice and you aren't a seasoned professional, please refrain. Highlighting her experience as a female boss in a since-deleted Tumblr post, the songwriter, producer, singer, visual artist, video director and editor shared how sick and tired she was of being undermined and underestimated:
"I'm tired of men who aren't professional or even accomplished musicians continually offering to 'help me out' (without being asked), as if i did this by accident and i'm gonna flounder without them. I have never seen this kind of thing happen to any of my male peers."
7. Ariana Grande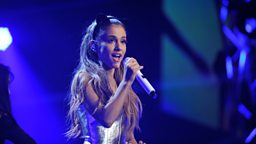 Utilise the zoom function and cop a load of Ariana Grande's powerful note-cum-essay on empowerment and misogyny, shared on her Instagram. From slut-shaming to being viewed as an extension of her famous ex-boyfriends, Ariana succinctly shuts the foolishness down while giving a shout-out to trailblazing feminist, Gloria Steinem.
"I know y'all already know this but the double standard and misogyny are still ever present. I can't wait to live in a world where people are not valued by who they're dating / married to / attached to, having sex with (or not) / seen with... but by their value as an individual." Read Ariana's post here and prepare yourself for a major mic drop.