Main content
Slipknot's Corey Taylor on the records that changed his life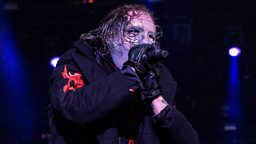 Ahead of Slipknot's sixth album We Are Not Your Kind dropping on 9 August, we've dug out a clip of Corey Taylor sitting down with Daniel P. Carter for 'Music Ruined My Life'.
Back in 2017, Corey took us on a journey of his musical upbringing for the Radio 1's Rock Show feature, from walking six miles to buy Metallica's $5.98 EP: Garage Days Revisited on cassette, to how Mother Love Bone's Chloe Dancer / Crown of Thorns is the song that marks "leaving his youth behind".
And he didn't just tell us about Slipknot, he also told us the bands he'd like to perform with when it comes to Stone Sour.
Here are six things we learnt on 'Music Ruined My Life' with Slipknot frontman Corey Taylor.
1 | The first album he bought was… Metallica's $5.98 EP: Garage Days Revisited
"First album I bought with my own money was the $5.98 EP on tape. I walked to the Crossroads Mall just outside of Evansdale Iowa.
"I walked 6 miles to buy it. I didn't even crack the plastic until I got to my house. I stared at it for 6 miles going, 'what's it going to sound like?', 'what's it going to sound like?'.
"I got to my house, put it in my beat up ghetto blaster and listened to it none stop for six months. I memorised that tape."
2 | The album that changed his life… The Singles soundtrack
"An album that made me ball, and it's going to sound strange, but it's the Singles soundtrack.
"People forget how loaded [it is] with amazing, amazing talent. Not only Soundgarden, but Chris Cornell's solo and Would? which to me is one of the greatest rock songs ever written. That album changed the way I look at a lot of music.
"All of a sudden we were represented in the mainstream in a way we hadn't really realised we hadn't been. I think maybe later we resented it because it became a caricature, but at the same time you didn't feel as ostracised."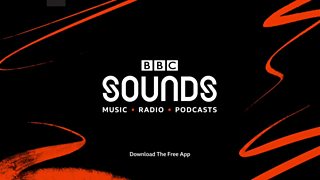 Listen to the best 'Music Ruined My Life' interviews from Radio 1's Rock Show on the Rock 'Daily Discovery' collection on BBC Sounds where you can hear from Slash, Billy Corgan and more.
3 | The first band he saw live… Steppenwolf (without knowing it until the encore)
"There is this thing in Waterloo, Iowa, called the 4th Street Cruise. It's technically this little side walk fair and people bring their classic cars and they cruise up and down 4th Street hence the name.
"Me and my friends were walking around the 4th Street Cruise one day and we see this truck bed set-up – a poor man's stage. We kept walking and [when] we came back this band were playing. It was a bunch of older gentleman playing, we didn't recognise one song, not one."
"They came off and we were like maybe they will come back out and play something and they played, in this order, Magic Carpet Ride and Born To Be Wild. It was Steppenwolf! That was my first gig - it wasn't very ostentatious."
4 | The song that has taken on a new meaning… Snuff
"When Paul (Gray, Slipknot's bassist) passed - the song suddenly become less about the dark side of love and it became about triggering memories of him. He loved that song, so it really reminds me of him, especially when I play it live.
"It's strange there are a lot of times where I can't even remember the level of potency that maybe the original emotion had when I recorded it, it just means something different now."
Third party videos may contain adverts.
5 | The band that introduced him to rock was… Journey
"My mum was really into Motown and disco she had every Village People album - it was pretty righteous - and some Journey albums, which was great. It was introduction to rock in a way, Journey, and everyone knows the story of me singing Separate Ways at my cousin's house."
But for those of you who don't know, Corey got his first taste of performing aged nine. He was listening to Journey's 1983 album Frontiers and when he started singing along to Separate Ways, Corey's cousin was so taken aback he called the whole family in to watch.
Third party videos may contain adverts.
6 | The song that means the most… Chloe Dancer/Crown of Thorns by Mother Love Bone
"Chloe Dancer/Crown of Thorns is probably one of my favourite songs every written. It always makes me think of entering that stage of my life right about the time we started doing Slipknot. It was a very good period, it was the 90's."
"There's a bittersweet quality to it, there are moments you want to chase that feeling, but you are also mature enough, and maybe smart enough, to know you can never go back. It'll never be as good as that."
"There was a lot of that dream that I got to achieve, standing on a stage and looking at thousands of people that's the only thing I really really dreamt of, you know. Everything else is precarious, it can come and go, money, fame, recognition, but that moment on stage is the reality and I got to live that."
Third party videos may contain adverts.