Main content
"It's the content of what I say that's important, not the delivery" – the stutter sufferer turned his life around with a bold career move
Adam Black used to let his stutter run his life.
As a young boy, he consciously held back from putting himself forward for answering questions in the classroom; he rejected invitations to parties; he made life choices to avoid having to talk to people — all to avoid highlighting his issues with speech.
But in 2006 Adam decided to take his life in a new direction...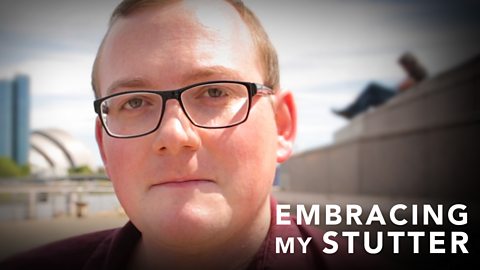 Adam Black can't hide the fact that he has a stutter, and he doesn't want to anymore.
Growing up with a stutter
Growing up with a stutter (also known as a stammer) was hard for Adam.
"I couldn't say my name very well," he explained, "so often I wouldn't, or I would change my name. I'd become 'John', even though I'm Adam.
"So, rather embarrassingly, if someone else who knew me came over and said 'Hello Adam, how are you doing?', the person I was already talking to would look at me like I was an idiot."
How his stutter affected Adam's career
Adam was keen on a career that would keep human interaction was minimal. He loved dinosaurs, so figured that working behind the scenes in a museum would be ideal.
It is the content of what I say that is important, not the delivery of it
"[Dinosaurs] are dead and they don't talk back; for me it was a perfect career."
It wasn't until Adam encountered a therapy programme for people who stutter that his life took a drastic turn for the better.
"They tell you to just embrace your stutter. The biggest change for me when I realised it was okay to be who I really was. It is the content of what I say that is important, not the delivery of it."
With new-found confidence in his speech, Adam decided to embark on a new career he would really enjoy: teaching.
Changes Adam never thought possible
Having transformed from shy student to confident teacher, Adam now has to present himself to his pupils as somebody who stutters.
"The children see me standing in front of them being honest, being a bit different. It gives them a little bit of hope that 'you know what, I can be a bit different and it's okay'."
Adam "survived the heckles" during a best man's speech at his friend's wedding and also delivered a speech at his own.
But he's most proud of the fact that he now has a family and reads bedtime stories to his two boys.
"It's the best thing in the world because I never thought I would be able to read to any children that I would have, so I don't take that for granted. I look forward to that and I enjoy it."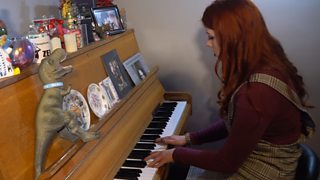 Jessie controls her stammer through performing music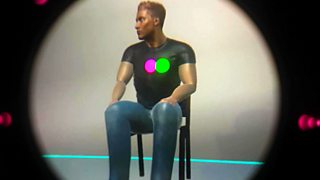 How Virtual Reality could help stutter sufferers cope with the condition (from 2017)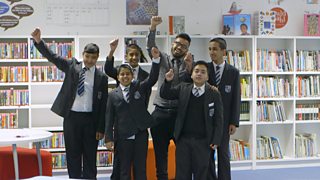 The teacher who runs a stammer support group for kids like him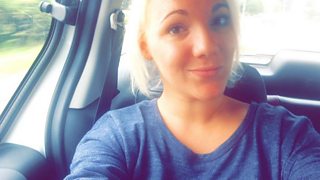 The 23-year-old woman who had a stroke and woke up with a stammer the next morning (from 2014)
Latest features from BBC Scotland