Main content
What's the nicest thing you've done for a sibling?
BBC Radio 5 Live Drive presenters Chris Warburton and Chloe Tilley asked listeners to send in their stories of the nicest thing their sibling had ever done for them.
From bone marrow donations to birthday surprises, here are some of the stories you shared with us.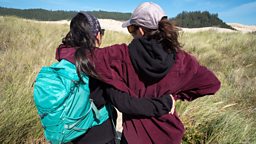 "My sister who lives in Australia flew in for the weekend from Melbourne to surprise me for my 40th birthday, which was held on a beach in Devon, which meant she had to camp for the three nights. I was so surprised, I burst into tears and was speechless for a good five minutes, that is still the best ever present having her with me to celebrate. Love her loads." - Jacqueline in Stroud
"About a week before my wedding day I rang the photographer to pay the balance of the money owed for the wedding photos. I found out my older brother Andrew had already paid for all of the photographs and had even tried to persuade the photographer to let him pay the deposit as well. Thank you Andrew, you're brilliant." - Debbie in Crosby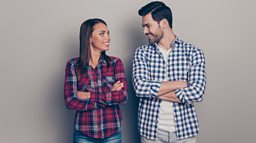 "A month before my finals I went through a security glass mesh window, severing nerves in my right hand and needing 57 stitches in my head and arm. I couldn't write my finals and so needed an amanuensis (someone to write for me). I chose my brother who had a similar degree but was much brighter than me. In reviewing one of the answers that I had dictated, I pointed out to him that what he had written wasn't what I had said. 'No' he said, 'but it's what you meant!' I got a First that year and a 2:1 overall!" - Anonymous
"My brother stayed at a job he hated to support me through uni, [he] never went back after my graduation. He was the proudest person there!" - Naomi in Leamington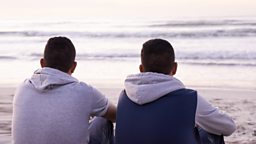 "Whilst away from home at college I lost both of my parents by the time I was 19. My single brother became my legal guardian and provided a secure home until I was able to earn my own living. He also bailed me out of a few financial difficulties. Sadly, he died four years ago from cancer but I'll always be grateful to him." - Colin in Cheltenham
"In 2013 I was diagnosed with a rare blood cancer, the only cure being a bone marrow transplant. My brother Phil was a match and gladly donated. Five years on, I am still here thanks to his generosity and was able to hold my first grandchild earlier this year." - Anonymous
Listen to 5 Live Drive Monday - Thursday from 16:00, and Friday from 17:00.
5 Live listeners talk about their experiences of changing their accenting to fit in.

5 Live listeners share their experiences of working night shifts.