Main content
Ella Jade Bitton
Ella Jade was fired in week four after the Online Video Channel task as part of a shock triple firing. In her taxi home, Ella Jade expressed her surprise at her firing. "When I saw Steven and Sarah leave, I thought I might have been given a chance to prove myself. It was a complete shock to be fired as well," she said.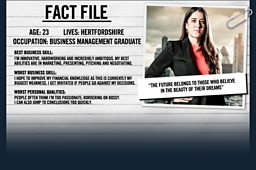 About Ella Jade
Hardworking and ambitious, Ella Jade's interests include design and fashion, and her first job was working as a fashion studio assistant for Jonathan Saunders. Enthusiastic about pitching and marketing business ideas, Ella Jade negotiated an interior design concession stand in Harrods for her family business when she was only 16. At university she was the president of the King's College London Business Club and since graduating she has worked for her family's interior design company, responsible for their marketing strategy and online presence.
In the future, Ella Jade hopes to combat her biggest weakness; a lack of financial knowledge. She's passionate in her work, leading others to believe she borders on being bossy and she gets irritated if people go against decisions she's made.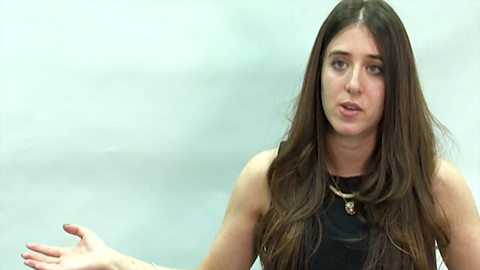 Ella Jade may be young but the other candidates shouldn't underestimate her.