Main content
'Mambo' from Symphonic Dances from 'West Side Story' by Leonard Bernstein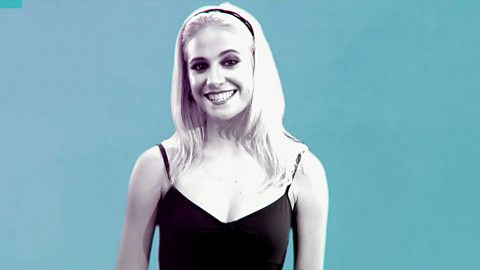 Pixie Lott explores romance and revenge in Bernstein's lively piece.
Leonard – or 'Lenny' – Bernstein was an American composer, conductor and pianist who had a long and varied musical career. When he was very young, Bernstein first heard someone playing a piano and he was captivated immediately. He decided he wanted to learn the piano too, and started to have lessons on his aunt's old hand-me-down instrument. He went on to have a musical a career spanning over fifty years.
One of his most popular works is a re-imagining of Shakespeare's famous tragedy 'Romeo and Juliet' into a New York gang warfare setting, full of passion and jealous rivalries – a musical you may have heard of: 'West Side Story'. The 'Mambo' comes from this high-energy musical. It's a fast-paced, Cuban-inspired dance that's guaranteed to make you want to move… which is exactly what Bernstein wanted. For him, music wasn't about writing or reading notes on a page, but instead about how it made you feel physically.
Listen out for: The percussion. Bernstein loved rhythm, and you can hear that influence in 'Mambo'. It's certainly a piece that jumps!

Watch the introduction film at the top of the page then starting exploring the music:
Watch the full orchestral performance
MP3: Listen to or download the music

To save to your computer: PC - right-click and save, Mac - ctrl-click and save.
Lesson plans: Activities and exercises

Download classroom lesson plans to explore Bernstein's music (available as PDFs).

To save to your computer: PC - right-click and save, Mac - ctrl-click and save.

Secondary lesson plans:

Multi-layered class composition plus multi-layered class composition lesson plan kit (.zip) (Zip contains: Lesson plan, composer profile, Mambo .mp3, listening sheet, 10 part percussion piece)

Suitable for:

Key Stage 3 in England, Wales and Northern Ireland
Third and Fourth Level, S1-S3 in Scotland

Lesson plan 1 written by John Kelleher. Lesson plan 2 written by Ann Barkway.
Arrangements: Play the piece with simplified parts

All parts have been designed to work together to enable mixed-ability groups to perform together

Beginner/Pre-Grade 1

Grade 1-3

Grade 4-5

Combined score

Original instrumentation

In case you're considering using original parts together with these arrangements, you may find the composer's original instrumentation helpful:

2+p.2+c/a.2+Eb/c+b/c.+a/sx.2. – 4.3.3.1. – T – 7P – Pf - strings
Watch the full performance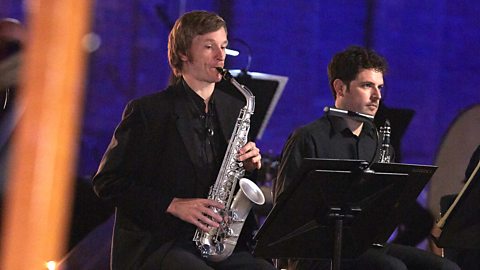 The BBC Philharmonic Orchestra perform Bernstein's 'Mambo', conducted by Alpesh Chauhan.
About the composer
LEONARD BERNSTEIN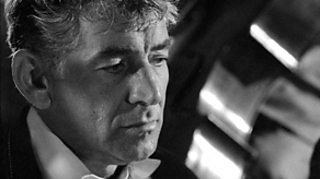 BORN: 1918 / DIED: 1990 / NATIONALITY: American
Bernstein was one of the central figures in 20th Century American music. He was a conductor, composer, educator, pianist and TV star. He was born into a comfortable but unmusical family and studied music at Harvard University. He first shot to worldwide fame when he stepped in at the last minute for conductor Bruno Walter with the New York Philharmonic Orchestra in 1943. The concert was broadcast on the radio and Bernstein became an instant star. After the war, he became known as a composer too and wrote all different types of music including symphonies, musicals, operas and films. Perhaps his biggest success was with his musical West Side Story - a re-telling of Romeo and Juliet updated and moved to New York City. He was also a celebrity and regularly appeared on TV. He even had a series which ran for many years and helped to explain music to children.