Main content
Seven things to do with unwanted Christmas gifts
Got a gift you don't need? Whether it's a book you've read already, a scarf that's not your style, or more hand cream than you'll ever be able to use, our handy guide will help you do something better with your gift rather than letting it languish in a cupboard gathering dust. For more Christmas consumer news and ideas listen to You & Yours.
1. Donate it to charity
Charity shops are always happy to take most good quality gifts, and if they're new they'll go for a higher price. Some shops now even log the items you've donated and send a letter a few weeks later telling you how much your gifts have raised. So you can support a good cause and know your gift has gone to someone who actually wants it.
2. Regifting
Giving an unwanted present to someone else used to be taboo, but these days it's a bit more acceptable as long as you're thoughtful about who you hand it on to. 'Regifting', as it's known, shouldn't be about offloading undesirable tat onto others, but taking an item you already have or that doesn't suit you and giving it to someone who'll genuinely appreciate it. You don't have to do this straightaway – keep a box of surplus presents and you'll always have a gift on hand when you need one.
The science behind Christmas wrapping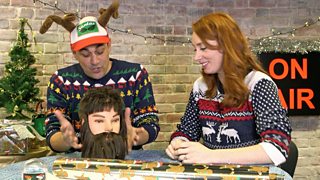 Dr Adam Rutherford and Dr Hannah Fry wrap oddly-shaped presents.
3. Give it to a stranger
You could always consider simply giving gifts away for free. Websites like Preloved and Freecycle will advertise items for people in your area to come and collect. Or if that's too much effort, why not put them out the front of your house on a dry day with a sign saying 'Free to a good home'?
4. Take it back to the shop
This is the easy one - especially if you've got a gift receipt. But even if you haven't, many stores will let you exchange undamaged goods for alternative items. So all you need to do is subtly find out where your gift came from, without giving away your plans to return it. Good luck!
5. Sell it
Okay, so there's not much of a market for surplus bath salts on the internet, but lots of other unwanted Christmas gifts can be sold on as new. Sites like eBay and Gumtree are the obvious places to do this, just make sure the person who gave you the gift isn't following your auctions. And if the associated admin (such as taking pictures, writing your ad and arranging the postage and packing) fees like too much of a faff, why not collect up some other items and do half a day at a car boot sale?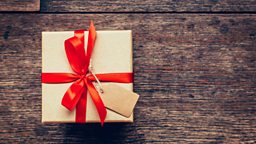 6. Swap it
Have you ever thought about switching gifts with a family member on Christmas Day? If not, you could consider getting friends together for a swap party in the new year. Not only is it a good excuse to meet up, but you might find that something that you didn't need is just what your mate's been looking for.
7. Keep it in the back of a cupboard
For some people, giving away, selling or donating gifts that have been thoughtfully chosen for them by a friend or family member just doesn't feel right. You can always opt for the tried and tested approach of packing it away in a cupboard. You never know when you might find that somebody needs it.
Peace on earth and goodwill to all? 11 tips for keeping the peace at Christmas

People are swapping winter sun for a night sleeping under canvas.