Main content
Early Man - This Week At The Movies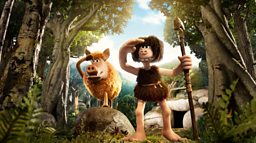 Early Man ⭐️ ⭐️ ⭐️
Aardman's latest stop-motion claymation spectacular sees plucky caveman Dug (Eddie Redmayne), his new friend Gooner (Maisie Williams), his pet boar Hognob (Nick Park, the film's director) and the rest of their tribe square off against the evil Lord Nooth (Tom Hiddleston), who wants to take their land and transform it into a mine. The solution: football. As in… football, football. If they can beat Lord North's overconfident, overpaid Premier Leaguers, they could very well save the day.
Pros:
Any Aardman movie is a minor miracle (in the best possible way). A beloved national institution, Aardman are the people – lest we forget – who gave us Chicken Run, Wallace And Gromit, Shaun The Sheep, Creature Comforts, Morph and, um, the music video for Peter Gabriel's 'Sledgehammer'. And with their feature films taking approximately half a decade to make, we really should be very grateful they exist at all. Plus, their films (Early Man included) are sweet, family-friendly and uniquely, wonderfully, delightfully British. Which is nice.
It is such a treat to watch claymation. Aardman last blessed us with a plasticine-powered labour-intensive stop-motion masterwork back in 2012 for the underappreciated The Pirates! In an Adventure with Scientists!, and to see their characters' distinct movements and facial expressions back again on the big screen is just a joy. It feels so comforting to watch their style of animation, and without giving too much away, Early Man delivers some utterly Aardman-ny moments in that department.
The cast is a bit good. Eddie Redmayne, Maisie Williams and Tom Hiddleston are the stars, but there's also Richard Ayoade, Johnny Vegas, Rob Brydon and many others to enjoy. The impression you get is that it's a dream come true to be part of a movie as special and unusual as this one. Tom Hiddleston deserves particular praise for being both brilliant and somehow utterly unrecognisable – he really owns the megalomaniac, football 'n' gold-loving clay bad guy role, is what I'm saying.
Cons:
The story really is a bit mad, even for Aardman. A caveman-football movie? It's… bonkers. Endearingly so, but it truly is loopy. Oddly, while its premise is a bit 'use a flamingo instead of a croquet mallet'-eccentric, the actual jokes and set-pieces aren't that offbeat. In short: the film has an unusual set-up, but a relatively pedestrian delivery. There's still the likes of a giant man-eating duck to look forward to, but not much else in the peculiarities department.
If you're thinking Early Man looks like it's aimed squarely at the little ones, well, it is. The jokes and tone are noticeably younger than previous Aardman movies (aside from Shaun The Sheep), and with a couple of exceptions (notably during the bigger football matches at the end), parents won't have that much to laugh at during proceedings. A couple of chuckles, maybe.
Honestly, at 89-minutes, I'd like it to have been longer, but considering how many man hours go into just one minute of footage, I really shouldn't be so greedy.
Three word review: Entirely adequate Aardman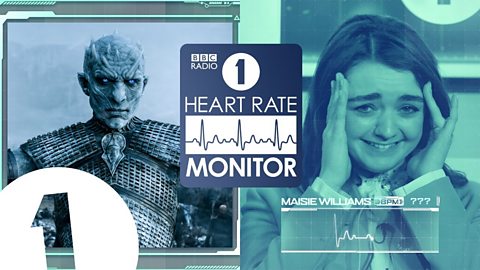 What makes Maisie Williams' heart rate rise?
Join Radio 1's resident film buff Ali Plumb as he reviews the latest movies hitting screens and interviews Hollywood's hottest stars.
Subscribe to this podcast where the world's biggest movie stars share some never-heard-before stories.
Movies That Made Me: Inside the films of two Oscar nominees
From The Dark Knight Trilogy to Harry Potter, and becoming Churchill in Darkest Hour. Gary looks back at the biggest moments from his career!

The Best Director Nominee talks about his greatest films, from The Dark Knight Trilogy and Inception, to why he cast Harry Styles in the epic Dunkirk.