Main content
Meet the judges for 2019
Richard Beard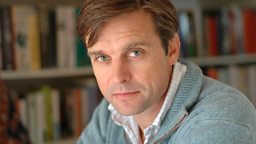 "The BBC National Short Story Award has helped revitalise the short-story form, and I can't wait to encounter the marvels and wonders destined for discovery in 2019."
Richard Beard's six novels include Lazarus is Dead, Dry Bones and Damascus, which was a New York Times Notable Book of the Year. His most recent novel Acts of the Assassins was shortlisted for the Goldsmiths Prize, and he is the author of four books of narrative non-fiction, including his memoir The Day That Went Missing which won the 2018 PEN Ackerley Award for literary autobiography.
Nikki Bedi (Chair)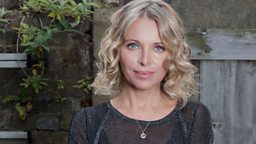 "I'm honoured, delighted and excited to be chairing the BBC National Short Story Award. It is my favourite form of literature and there is nothing more delicious and perfect for me than devouring, digesting and loving a surprising and perfectly formed short story… There are so many undiscovered voices and stories waiting to be told out there and we'll be in the privileged position of receiving and reading them. I'm looking forward to works that transport me to new places, physically and culturally. Bring it on!"
Nikki Bedi is a television and radio broadcaster with a passion for making arts and culture accessible. She currently curates, writes and presents The Arts Hour on the BBC World Service, their flagship arts and culture programme, which once a month becomes The Arts Hour On Tour, a show that travels across the globe to different countries bringing the hottest names, talents and issues to the airwaves and to 79 million listeners. Her recent television work includes 'The Road To Englistan', a special BBC 2 in-depth interview with actor Riz Ahmed in New York….and BBC2's topical, weekly arts and entertainment programme Front Row which was also on BBC World. Nikki is a regular interviewer and presenter on BBC Radio 4's Loose Ends and has presented Front Row and Woman's Hour on the same station.
Born to an Indian father and English mother, Nikki began her career in Mumbai as both a stage and film actress and worked with some of India's finest directors.
Her foray into the world of presenting came when the UK's Channel 4 gave her a talk show, Bombay Chat, and its success prompted Star TV in Asia to give her a primetime chat show called Nikki Tonight which became Asia's most widely viewed and also most controversial talk show.
 After spending time living and working in Los Angeles, Nikki returned to the UK to become the face of Universal's film channel The Studio and also presented the live movie show Worldwide Screen on NOW TV.
Daisy Johnson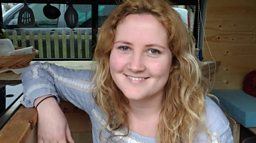 "Short stories are my first love and it is a huge privilege to be involved in a prize created to celebrate the form. I am looking for stories which push boundaries structurally and thematically, which test the limits of our language."
Daisy Johnson's first novel, Everything Under, was shortlisted for the 2018 Man Booker Prize, making her the youngest author ever to be on the shortlist. Her debut book, the short story collection FEN, won the 2017 Edge Hill Short Story Prize. She currently lives in Oxford by the river.
Cynan Jones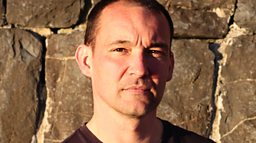 "In May, the postman will bring me a parcel of stories from writers working at the top of their game, and, I hope, pushing the form. What will stand out? What will move me? Will there be a story strong enough to stop me in my tracks? We'll see. Regardless of subject, it all rests on the quality of the writing. As a previous winner, all I can say is 'be brave.'"
Cynan Jones was born near Aberaeron on the west coast of Wales in 1975. He is the author of five novels, published in over 20 countries. He has been longlisted and shortlisted for numerous prizes internationally, and won the Wales Book of the Year Fiction Prize, a Betty Trask Award, the Jerwood Fiction Uncovered Award, and the 2017 BBC National Short Story Award. He has also written stories for BBC Radio, a screenplay for the hit crime drama Hinterland, and a collection of tales for children. Other writing has appeared in numerous anthologies and newspapers, and in journals and magazines including Granta and The New Yorker.
Di Speirs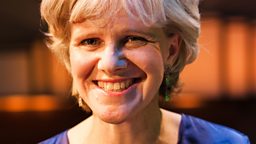 "We are so delighted to be launching the fourteenth BBC National Short Story Award, incorporating the fifth BBC Young Writers' Award and second Student Critics' Award. All three reflect the BBC's commitment to both the writing and the reading of short stories and our listeners' continued love of the form. We have ten judges who are keen to start reading and I know from past experience we, and our listeners, are about to go on a terrific journey of discovery, finding delights from writers new and old."
Di Speirs is the Books Editor, BBC Radio. She edited the Woman's Hour serial for three years, produced the first ever Book of the Week, and has directed many Book at Bedtimes as well as dramas. She now leads the London Readings team and is the Editor for Open Book and Book Club on BBC Radio 4 and World Book Club on the BBC World Service. A long-time advocate of the formidable power of the short story, she has been closely involved in the BBC National Short Story Award since its inception thirteen years ago and is the regular judge on the panel.
National Short Story Award 2019