Main content
Ali Plumb's Best 'Underseen' 21st Century Gangster Movies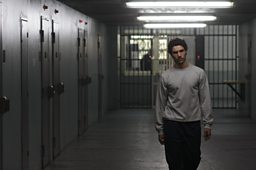 Thrillers, Feel-good, Disney, Pixar, Heists, Comedy... I've been tackling quite a few hot ticket items in the '21st Century Top Fives' department lately, but this one is particularly controversial: the best gangster movies released in the past 20 years.
Now, to make things more interesting, I've made it just the best "underseen" gangster movies worth watching. So nothing too obvious (but hopefully nothing too 'out there' either). Check the 'honourable mentions' list if you're looking for the super-indie side of things.
What this means is I won't be preaching to you, the knowledgeable, well-read, film-loving choir, about the likes of Martin Scorsese's back catalogue (Gangs Of New York, The Departed, The Irishman) or Sam Mendes' Road To Perdition, Denzel Washington's work in American Gangster and Training Day, what with all of the above being very well known and stuffed full of massive names like Pacino, Pesci, DiCaprio, Crowe, Hanks, Newman and co.
I guess Public Enemies (Director: Michael Mann, stars: Depp, Bale) also goes into this category - though I must admit I never cared for it - as does Guy Ritchie's Snatch, which I love, but more on that later.
Oh, and one other thing, Animal Kingdom (Director: David Michôd, stars: Mendelsohn, Edgerton, Pearce, Weaver) would be very high up on this list, had I not put it on my 'Best 21st Century Thrillers' top five, so, you know, bear that in mind.
Here are five of my favourite lesser-known (but undeniably brilliant) gangster movies from the last twenty years. That said, knowing you clever lot, you've probably watched them all already, right?
And before we jump in, please be aware the following trailers may contain very strong language and adult themes.
Third party videos may contain adverts.
Sure, what with it starring Daniel Craig (pre-Bond, mind) and Sienna Miller, it's hard to say this is properly 'underseen' - and chances are you have watched it, I confess - but I've been surprised lately how often I've heard people say Layer Cake passed them by. Time to rectify that situation, and quickly.
Directed by Matthew Vaughn - best known for his later work with the Kingsman movies, but also for Stardust (2007), Kick-Ass (2010) and X-Men: First Class (2011) - this is a stylised, well-written, grown-up gangster thriller with Craig exuding achingly cool Steve McQueen vibes with a clever character that no doubt set him up for the 007 job down the line.
I should also point out that Vaughn also produced the likes of Guy Ritchie's Lock, Stock and Snatch, and while Snatch did come out this century - the year 2000, fact fans - it is one of the most-watched films I know, as well as featuring Brad ruddy Pitt, so that's a bit of a non-starter for this list. That said: I really do love that Snatch, and if you're looking for something along those lines, there's always RockNRolla and more recently, The Gentlemen.
Third party videos may contain adverts.
What am I going to do here? Not include Sexy Beast? Come on now. As with Layer Cake, I've been taken aback at how many people haven't seen this film.
I suppose that's because it's a breathtaking 20 years old now and the desire to see Ben Kingsley utter almost every swear word under the sun as beads of sweat ooze out of his bald noggin may have been a passing phase, but honestly, truly this is one heck of a film. It's so good in fact, that it even managed to earn Kingsley yet another Oscar nod for his performance as psychopathic gangster and walking grenade-with-a-broken-pin Don Logan, despite pretty much no-one seeing it in cinemas at the time.
Since then it's become a true cult classic, the directorial debut of accomplished commercial director Jonathan Glazer striking fear into the heart of any other would-be first-time filmmaker: just try topping this straight out of the gate.
The story as it goes is of one retired gangster (Ray Winstone) happily avoiding any criminal activity as he suns himself with friends and family in Spain. He gets a very rude awakening from sociopath extraordinaire Don, and their butting of heads drives most of the memorable moments of his crime-fuelled character piece. That and a stunning use of The Stranglers' 'Peaches', which really does live long in the memory.
3 | Infernal Affairs (2002)
Third party videos may contain adverts.
If you're a big Scorsese buff, you might know Infernal Affairs simply as the Hong Kong movie Marty adapted into The Departed, but there's so much more to this film. Two sequels, to start with, but also a bucketload of symbolism and splashy editing techniques.
If you don't remember the plot of either movie, it's essentially a tale of two undercover agents - one a cop, one a gangster - who are planted in each other's back yards, trying to get information for their "real" bosses whilst also avoiding the ever-watchful eyes of their fake ones. And then... both moles are asked to find each other. Yep. But hey, you've seen The Departed, right? This is the original - and some say better version - that allows for more of a human connection between our leads and fewer moments where someone shouts "I'm a caaaaaaaaaaawp!" in a thick Boston accent.
It's twisty, it's back-stabby, it's stuffed full of jump cuts, freeze-frame shots and fade outs. It's Infernal Affairs. Just be warned that if you watch just one, you'll probably end up smashing through all three...
Third party videos may contain adverts.
AKA 'Un Prophète' its home country of France, A Prophet is a prison film where we witness the rise and rise of a petty criminal (Tahar Rahim) as he slowly but surely negotiates the cutthroat world of violent gangs behind bars. This is a film so well-revered in critical circles it even won the Grand Prix at Cannes the year it came out, being praised for Rahim's towering lead performance, its powerful social commentary and well-played delivery of genre thrills.
What sticks with me is how we witness this blank piece of paper, a 19-year-old French Algerian who can't even read or write, turn himself into something utterly extraordinary, capable of doing despicable things whilst at the same time maintaining the audience's sympathy. And it's just all very deftly done, his growth and descent delicately woven together as he becomes both a better and worse person at the same time.
Third party videos may contain adverts.
It's not often Brazilian films get much attention at the Oscars, but City Of God was such a break-out success critically on its release it ended up getting Academy Award nods in four categories, namely Best Cinematography (César Charlone), Best Director (Fernando Meirelles - who recently gave us The Two Popes, incidentally), Best Film Editing (Daniel Rezende) and Best Adapted Screenplay (Bráulio Mantovani).
This film is an incredible achievement, an insightful, bold, shoulder-shaking piece of work that showed cinemagoers across the globe an often overlooked side of Brazil, the brutal gang warfare of Rio De Janeiro. This is a jaw-dropping, scary, brutal film that spins with energy, whirling around over its 130-minute runtime in a way that can occasionally overload the senses. This is in part because the characters feel so real, something that's no doubt because they weren't portrayed by professionally-trained actors, instead by real-life locals who'd been taught and developed by Meirelles and the production team over a number of months.
One of these newcomers was Seu Jorge - who played Knockout Ned - who went on to play and perform music as Pelé dos Santos in 2004's Wes Anderson gem The Life Aquatic with Steve Zissou. You may have also seen him at the 2012 London Olympic games, though that's admittedly by the by.
If you've not seen City Of God yet, take a deep breath and prepare for a gangster movie that isn't like Ritchie or Scorsese's well-worn fare, but something eyeball-jogglingly visceral, shot with a unique perspective and a real sense of energy. That's not to do either of them down, it's just that this... this is something a bit different.
10 Honourable Mentions
If you're looking for a few more to add to your list...
Third party videos may contain adverts.
Third party videos may contain adverts.
Third party videos may contain adverts.
Third party videos may contain adverts.
Killing Them Softly (2012)
Third party videos may contain adverts.
Third party videos may contain adverts.
Third party videos may contain adverts.
Mesrine Parts 1 & 2 (2008)
Third party videos may contain adverts.
A Most Violent Year (2014)
Third party videos may contain adverts.
Third party videos may contain adverts.
Ali Plumb has been given the very difficult job of having to curate a mixtape of the very best songs from greatest movies. Listen to his picks here!
Ali Plumb reviews all the biggest releases and goes behind the scenes with Hollywood stars.