Main content
Radio 4 sends David Beckham to a desert island
How will a man who has spent much of his adult life in the spotlight cope with being alone on a desert island?
Well, to help him adjust to his new home among the palm trees, David Beckham will be able to listen to his favourite tunes. "Music has been a huge part of my – and my family's – life," says the former England football captain.
But which eight tracks will he choose for his adventure? You can find out on Sunday 29 January when the most famous British footballer of a generation talks about his life, career and musical tastes.
What a way to celebrate Desert Island Discs' 75th anniversary. "Seventy-five is a birthday worth celebrating and having David Beckham as my castaway seems like the perfect gift," says Kirsty Young.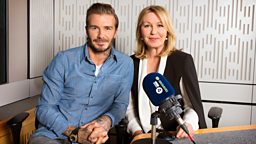 More football castaways...
David Beckham is not the first Desert Island Discs castaway to have played for the England football team. Here are some others who you might have missed but can still hear online:
Tony Adams
The former Arsenal and England captain had a candid conversation with Kirsty Young in 2010.
Tony Adams shared his experience of being an alcoholic and serving time in prison for drink-driving. He told Kirsty how he went on a six-week binge after Euro 96 but has been sober ever since. It's a captivating listen.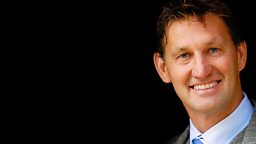 Gary Lineker
The Match of the Day presenter was still captain of England when he spoke to Sue Lawley in 1990.
He talked about the agony of England's semi-final defeat to West Germany in the World Cup of that year. And there was a clue to Gary Lineker's future TV career when Sue asked him about life after football. "I enjoy media work," he said. "I've done quite a bit and I'm getting involved with it a bit more."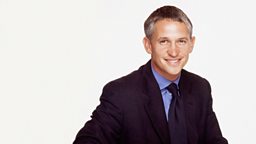 Sir Bobby Robson
The late Bobby Robson both played for and managed the England football team.
Sir Bobby was Sue Lawley's castaway in 2004, a few months after being "stunned" by his sacking as manager of his boyhood club, Newcastle United. "It will always hurt," he said. "It was my club and I loved it very much."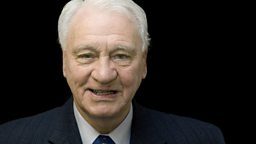 Jackie Charlton
Jackie played alongside his brother Bobby when England beat West Germany in the final of the 1966 World Cup. He recounted the experience 30 years later in conversation with Sue Lawley. "I collapsed on my knees and I put my hands on my head. I think I did say a little prayer."
But that match was not the most memorable day of Jackie Charlton's playing career: "The time I felt the most joy was winning the league championship with Leeds at Liverpool."