Main content
BBC Young Writers' Award 2016
And the winner is... Lizzie Freestone, 'Ode to a Boy Musician'!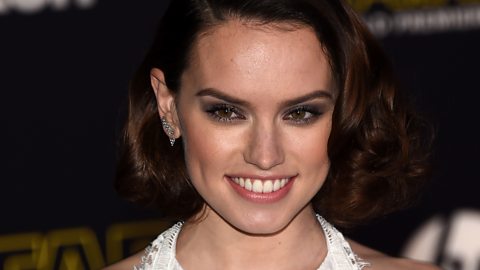 The 14-year-old writer from Cambridgeshire gets her story read by the Star Wars actress!
'Brave' and 'Imaginative'. Judges praise strong shortlist for the second BBC Young Writer's Award.
A diverse and original selection of stories heralds the second BBC Young Writers' Award, which Alice Levine revealed live on her show on Saturday 1st October. The five stories, ranging from the lyrical to the experimental, feature murder, loss of innocence, the unravelling of a dementia sufferer, lies and loss and a child's quiet revenge through music.
The stories were praised by the judges for the power and sophistication of the storytelling and their bravery in experimenting with different styles of narrative. Open to 14 to 18 year olds, the Award attracted hundreds of entries.
This year's shortlisted writers are Liar, Liar by Sumner Brook, 19, from Hertfordshire. A surreal and wry story with a fairy-tale quality that explores the notion of 'misdeeds reaping just rewards'.
A heart-breaking melancholic story of a mind unravelling as dementia takes hold, Life in Reverse by Rebekah Cohen, 16, from South Yorkshire, was inspired by a classroom reading of Shakespeare's Seven Ages of Man.
Ode to a Boy Musician is by Lizzie Freestone, 14, from Cambridgeshire. Inspired by Lizzie's household piano, this is a poetic and lyrical story of a boy set free by music.
Hilla Hamidi, 17, from London wrote The Good Son which has echoes of Seamus Heaney's Digging. This story is brutal in its depiction of the tension between childhood memories and adult reality as a potent memory is unveiled in all its horror. (Warning: This story contains violence and adult themes.).
Innocence Lost by Alan Taylor, 17, from London. Inspired by the film, The Revenant and Chinua Achebe's classic novel, Things Fall Apart, this is an atmospheric rite of passage story with a dramatic twist, as a young boy undergoes his initiation into manhood.
The five shortlisted writers will attend the exclusive BBC National Short Story Award ceremony on 4 October 2016 at the BBC's Radio Theatre, when the winner will be announced live on BBC Radio 4's Front Row.
And the winner is... Lizzie Freestone, Ode to a Boy Musician.
Lizzie's winning story will be read on the Huw Stephens show on BBC Radio 1 on Tuesday 4 October at 11pm and she will also receive a personalised mentoring session with Anthony Anaxagorou to enhance her writing skills.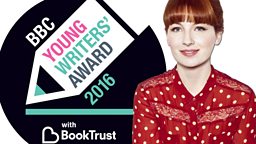 BBC Young Writers' Award 2015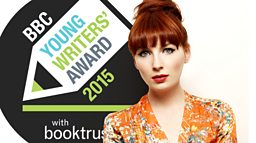 More around the BBC
The BBC Young Writers' Award is part of the BBC's National Short Story Award for over 18s.

Development opportunities for for scripted content across Drama, Comedy, CBBC, CBeebies, Radio and Online.