Main content
Are these the greatest historical novels ever written?
Arts journalist Daisy Buchanan reviews some of the most popular historical novels.
As Hilary Mantel herself asks, "Facts and alternative facts…art and lies: what could be more timely or topical than to discuss where the boundaries lie?" The novelist is delivering the 2017 BBC Reith Lectures, discussing historical fiction and the importance it has in the historical and literary worlds. To celebrate the series, here's a list of some of the most popular historical novels of the last few years. Which ones have you read?

(L to R) See What I Have Done by Sarah Schmidt (Headline Publishing Group) ● The Essex Serpent by Sarah Perry (Profile Books) ● Wolf Hall by Hilary Mantel (Fourth Estate) ● The Pillars of the Earth by Ken Follett (Pan Australia) ● The Leopard by Giuseppe Tomasi di Lampedusa (Vintage Books)
Wolf Hall – Hilary Mantel
Set between 1500 and 1535, Wolf Hall tells the story of Thomas Cromwell's role in the court of Henry VIII. Mantel's account is fiction rooted in fact, and although many of us will remember some of the stories from our history lessons, we might feel differently about Cromwell after meeting Mantel's version. The jury is out when it comes to deciding whether he was a hero or a villain. Some historians describe him as a bullying baddie, but the Cromwell of Wolf Hall is pragmatic, passionate and politically driven.
Mussolini's Island – Sarah Day
Imagine living in a time when you could be sent away from your family and forced to live on a remote island, just for being gay. This actually happened in Fascist Italy, less than a hundred years ago – Day's debut novel takes that as its premise and explores the story of Francesco, who has to deal with cruelty, deception and jealousy while confronting his family's past. How did Francesco's father die, and just what is Francesco holding back? This is a complex, tender psychological love story, combined with a murder mystery that will keep you guessing.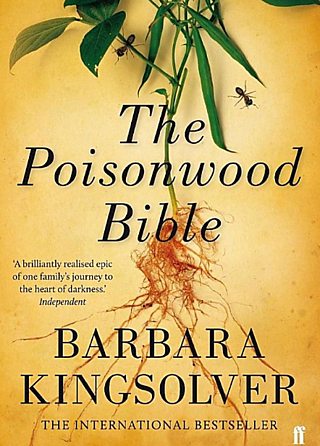 The Poisonwood Bible (Harper)
The Poisonwood Bible – Barbara Kingsolver
The story begins in 1959 when the Prices, a family of missionaries, move to the Belgian Congo, only to find themselves in the middle of the Congo Crisis of the sixties, as Congo nationalists demand the end of colonial rule and violence erupts around them. The novel is narrated by the Price daughters, Rachel, Leah and Adah, and Ruth May, who show us the shocking events of the era, while exploring how it feels to miss the typical teen rites of passage while they're far from home. It's darkly funny as well as deeply moving.
I, Claudius – Robert Graves
This is an "autobiography'"of Claudius, the fourth emperor of Rome, set between 24BC and AD54. Author Graves was inspired to write it after it emerged that Claudius really was an historian, and is thought to have penned a lost biography. However, Graves has studied the period closely and although the story is fictional, it's a great starting point if you're curious about Roman history. Claudius is plagued by illness, and he's often shunted out of the way by his ambitious family, but this positions him perfectly as an observer who is close enough to the action to see what people are prepared to do for power. It's measured and mature, but with enough shocking moments to make you gasp.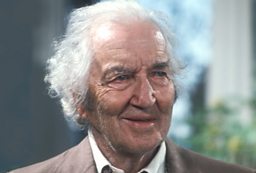 Author and poet Robert Graves, 1976
See What I Have Done – Sarah Schmidt
Author Sarah Schmidt takes us inside the mind of one of history's most notorious murderers, Lizzie Borden, who was tried and acquitted for murdering her parents with an axe in 1892. This is a close look at the class-obsessed, claustrophobic nature of Massachusetts at the end of the last century, and an exploration of how fraught families can be behind closed doors. Lizzie herself is an unreliable narrator, and you'll find yourself doing some serious sleuthing in order to solve the case. Warning – it's gripping but gruesome, and you might not want to read it after dark…
People are interested in Queen Victoria because… she was the most powerful person in the world at a time when women did not even have the vote.

Daisy Goodwin
Victoria – Daisy Goodwin
Assuming you watched the recent TV adaptation of the novel, you'll know that Goodwin's Queen is a million miles away from the traditional representation of the starchy matriarch who refused to be amused by anything. This is the story of a young woman's quest for independence and true love, and how she learns to rule by using her heart and her head. Goodwin read Victoria's diaries in order to become closer to the monarch. Even if you're familiar with the events of the Victorian period, and the Queen's reign, this novel will inspire you to revisit the era and consider her life in a fresh light.
Sashenka – Simon Sebag Montefiore
If you're fascinated by 20th-century Russian history, you'll be intrigued by the tale of Sashenka, a loyal Communist wife married to a powerful party member, whose life starts to unravel when she embarks upon an affair. Headstrong Sashenka is enormously likeable. When we first meet her, she's a teenage Bolshevik activist, and it's impossible not to be moved and saddened when her world starts to fall apart, although we don't discover her fate until the final part of the book, set in the 1990s, when an archivist discovers what happened to Sashenka's family. The author is a noted historian, and this novel is full of fascinating, meticulously researched detail about Russian life.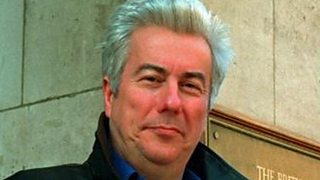 Author of The Pillars Of The Earth, Ken Follett
The Pillars Of The Earth – Ken Follett
Set in the 12th century during The Anarchy (the civil war fought over the conjoint throne of England and Normandy), the novel follows the story of the building of a cathedral in Wiltshire as seen through the eyes of mason and widower Tom Builder, and Philip, the monk and visionary behind the building. It's a moving story of poverty, social division and religious and spiritual challenges, as the characters struggle to reconcile reason and desire. It's packed with battles, disputes and dynastic drama – imagine Game of Thrones but with more references to brickwork.
The Leopard – Giuseppe Tomasi di Lampedusa
Set in 19th century Sicily during the unification of Italy, this is the story of Don Fabrizio Corbera, Prince of Salina, who has to work out his place in society after the Sicilian class system is eroded, when the peasants become increasingly wealthy. This book is lush and densely detailed, and while the intricacies of the Sicilian political systems might make your head swim, the opulence and extravagance is described exquisitely, with everything coming to a head at the grand ball. This is a cross between travelling back in time and going on holiday, albeit a fraught trip where everyone is fighting and having affairs.
The Essex Serpent – Sarah Perry
The action takes place at the very end of the 19th century, when widow Cora, freed from her painful marriage, is inspired to travel to Essex and follow her interest in natural science in order to track down the "living fossil" she's heard about. Is it the serpent that terrorised the village back in 1669. This is a warm-hearted, dark, funny story about friendship, freedom and the fashions of the era – Perry writes with humour and elegance about late-Victorian London's obsession with science. A gothic novel for 21st century readers.
The 2017 BBC Reith Lectures
Novelist Dame Hilary Mantel discusses the role that history plays in our culture.