Main content
BBC Music Day 2019 Ambassadors
BBC Music Day 2019 had an exciting line-up of Ambassadors, all contributing to Music Day through performances, interviews and activities across the UK.
Nile Rodgers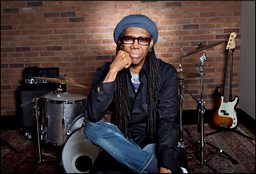 The UK is my home from home so I'm delighted to be an Ambassador for BBC Music Day and to highlight the important role music plays in the well-being of our society.
Disco legend Nile Rodgers was the BBC Music Day ambassador for the Music & Dementia initiative, aiming to bring music to all those living with dementia by 2020.
Anne-Marie
I'm so excited to be an Ambassador for BBC Music Day to highlight how music can change lives. I have seen the impact and difference music therapy can have on people, I really believe music is the most powerful thing to communicate and unlock emotions.
She's one of the UK's most in-demand pop-stars, and for BBC Music Day Anne-Marie visited a Nordoff Robbins music therapy session to see first hand the impact music can have.
Craig David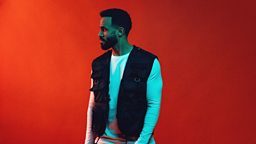 Music is one of the most powerful forms of healing. When the right vibe is created it carries such a powerful energy that anyone who comes in contact with it can't help, but feel instantly uplifted. I now understand the importance of this in a new way & want to deliver as much positivity into the world as I can.
The king of the UK garage scene, Craig David, joined the list of BBC Music Day ambassadors.
Nina Nesbitt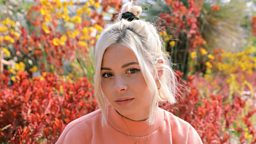 The power of music, for me, is a sense of escapism, therapy and opportunity. You can get lost in music anywhere in the world, at any time in your life. I think it's also exciting that one song can change your life forever.
Nina Nesbitt is our Music Day ambassador for Get Singing, the intiative to encouarge school children around the country to sing together for wellbeing.
Naughty Boy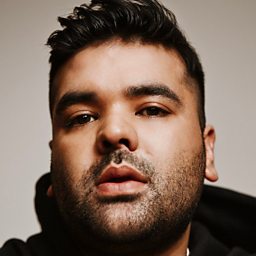 The power of music helps me forget about the world with a song, especially in this day & age where it is difficult to switch off and music may take you to a place you miss or it might take you to a place you wish you could forget, either way there is no power like music.
Pop star and producer Naughty Boy joins Music Day 2019 as an ambassador, and featured on the BBC Music Day Pointless Celebrities edition and made a special film on music and dementia for the Victoria Derbyshire show.
Professor Green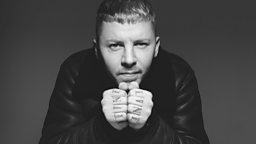 Music transcends just about every division we face in this world, it unites us in a way only art and expression can. It's the only thing I've ever done that's ever truly left me with a feeling of fulfillment.
He took over the weather with Carol Kirkwood on BBC Breakfast, and was also an ambassador for BBC Music Day 2019.
Keane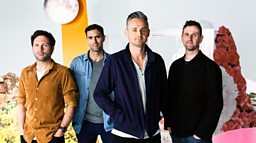 In an uncertain world, music has the power to lift us up, bring us together and make us feel we're not alone. The unique magic of music inspires us through the dark times and allows our hearts to heal and soar again.
Keane, one of the most successful British bands in recent times, joined the list as ambassadors for BBC Music Day.
Self Esteem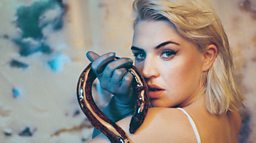 Music has always been the most exciting art form to me. Even as a child nothing was as thrilling than hearing something I connected to and then searched out and listened to over and over. Music has always felt like the most wonderful treat about being alive.
Self Esteem's Rebecca Lucy Taylor joined as a BBC Music Day ambassador.
Tom Walker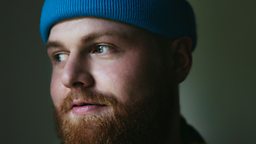 Creating music is like therapy for me, it can really help get you through some tough times but it's equally important to open up to others and talk about your problems when you're in a dark place.
Brit Award winner Tom Walker was an ambassador for BBC Music Day 2019.
Aitch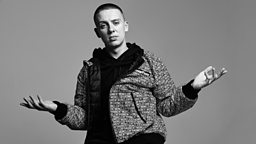 Music is in the heart of everyone – it unites people. I am proud to be asked to be an Ambassador for this year's BBC Music Day
Mancunian rapper Aitch performed at the National Football Museum in Manchester for BBC Music Day.
Ray BLK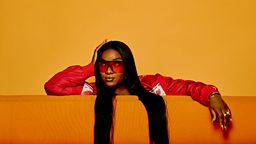 I'm proud to be an Ambassador for BBC Music Day 2019. Music has the power to connect people together in ways nothing else can. We feel emotions and share our life experiences together through music.
Singer-songwriter Ray BLK was a BBC Music Day ambassador this year, and featured on the Pointless Celebrities special and performed in a pop-up moment for BBC Radio London.
Freya Ridings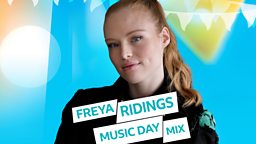 The power of music to me means treasuring a shared human connection in a world of growing isolation. As artists and fans we rise from ashes of our own pain to find real authentic emotional truth and feeling being understood.
Pop star Freya Ridings curated a BBC Sounds mix for BBC Music Day.
Lesley Garrett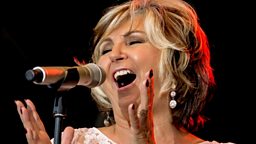 Music is the blood in my veins, the air in my lungs, the beating of my heart. Being a singer is not what I do it's who I am. It's my identity, it's my reason for being here, it's my mission. Music is what we all need to make sense of ourselves and our world. It must be there for everyone.
Soprano singer Lesley Garrett featured on our special Music Day edition of Pointless Celebrities.
Rowetta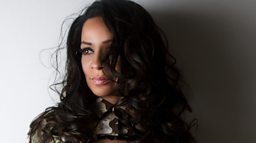 Music can be a huge healer, it can ease you through mental & physical pain. Music can give you hope; when a lyric, a hook, a melody, a groove connects it can ignite creativity that's sometimes hidden or not obvious.
Happy Monday's vocalist Rowetta took part in our Pointless Celebrities special, and joined the list as a BBC Music Day 2019 amabassador.
Reverend And The Makers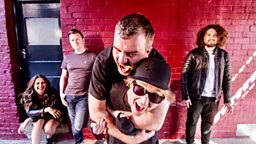 Music soundtracks our entire existence, whether we're happy, sad or somewhere in between. I even think of people as songs. For instance, I cannot think of my auntie Christine, without Patsy Cline's 'Crazy' playing in the back of my mind.
Sheffield's finest, Reverend and The Makers, played at an event in their home town for BBC Music Day, and are signed up as ambassadors.