Main content
Amy Winehouse through the lens of her best friend
2 July 2018
At the height of her fame Amy Winehouse was hounded by the paparazzi, but a new volume of previously unseen photographs shows the singer at ease in front of her friend's camera. Seven years after her death, photographer Blake Wood has created an intimate visual diary of one of the world's most celebrated voices.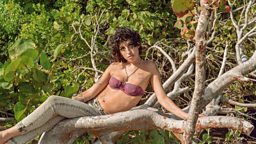 Plantation Beach, Saint Lucia, 2009
American photographer Blake Wood moved to London in 2007 following a break-up. He was introduced to Amy Winehouse through a mutual friend and the pair became close. Over the next two years he would photograph her performing in Paris, on nights out in London and holidaying in St Lucia.
There were amazing bright moments amid all the chaos and that's what I see in these images.

Blake Wood
After winning five Grammy awards and a place on the Mercury Prize shortlist for her 2006 album Back to Black, Winehouse was at the height of her celebrity. Her success as well as her battle with addiction meant she was under constant media scrutiny.
She obtained an injunction against the paparazzi agency Big Pictures and photographers were banned from following her within 100 metres of her home in London.
In his new book, Amy Winehouse, Wood brings together 150 colour and black and white photographs of the singer, snapped by himself as her friend rather than the paparazzi. Together with text by journalist and best-selling author Nancy Jo Sales they demonstrate a lighter and more intimate side of the music icon.
All images © Blake Wood/Courtesy of TASCHEN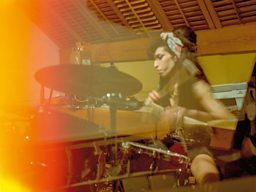 The glass-roofed corner of the living room became the perfect place for Amy's drum set and music gear. The physicality of playing drums was a release during those days regularly spent indoors. Prowse Place, Camden, London, 2008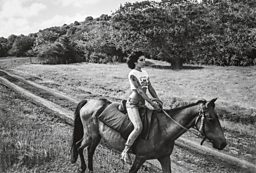 Horseback riding toward Plantation Beach as the clouds roll by. Epouge Bay, Saint Lucia, 2009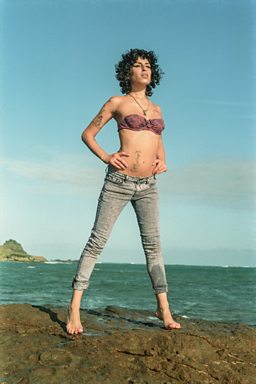 Plantation Beach, Saint Lucia, 2009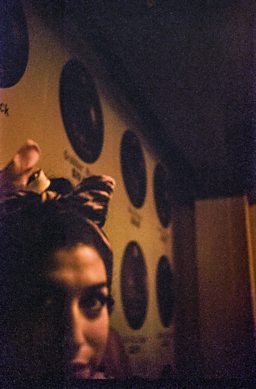 Bowling alley, Soho, London, 2008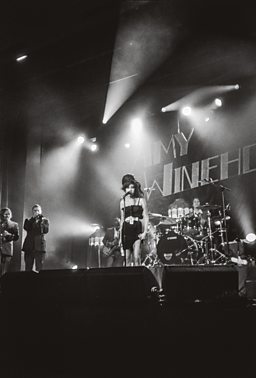 Karl Lagerfeld invited Amy to perform at the opening of the Avenue Montaigne Fendi store during Paris Fashion Week. Paris, 2008
Amy fixing her lips in a kitschy pub bathroom mirror. George Tavern, East London, 2008
More on Amy Winehouse
Garry Mulholland's reviews the compilation of live sessions released in 2002.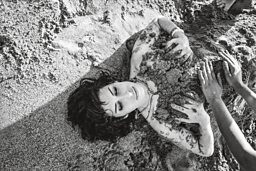 Cariblue Beach, Saint Lucia, 2009