Main content
6 things we loved about Morrissey's 6 Music Live performance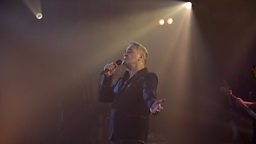 A week of 6 Music Live performances kicked off with Morrissey packing the world-famous Maida Vale studios. The former Smiths man made a rare appearance - his first live show in London for more than two years - to an intimate audience of lucky ticket winners, all hoping for a glimpse of new music and that Morrissey magic. His set did not disappoint! Here are 6 things we loved about his performance:
1. Morrissey played LOADS of New Music
Ahead of his 11th studio record 'Low In High School' being released on November 17th, Mozza treated us to a selection of new songs from the album. Feast your eyes on his setlist from 6 Music Live:
2. His Pretenders' cover
Morrissey covered The Pretenders' 'Back on the Chain Gang', originally released in September 1982. Heart-felt lyrics and one of his band members joining in on the accordion, proving they're a talented bunch!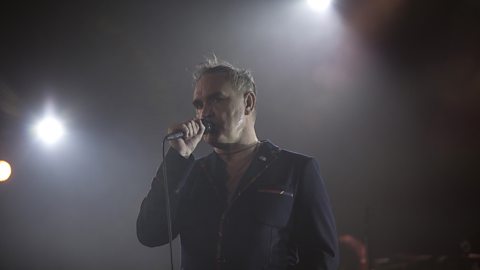 Morrissey covers The Pretenders' classic as part of his 6 Music Live 2017 performance
3. He's normally asleep at midday
Three songs in and Morrissey's already launched into his second new song of the set - the brilliantly titled 'Spent The Day In Bed'. He introduced the song by saying "if I look a little blurry, I should have to tell you I haven't been up this early before". Our hero!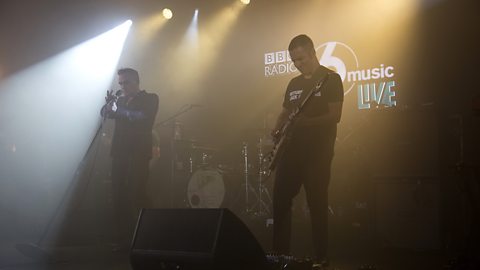 Watch Spent the Day in Bed from Morrissey's 6 Music Live performance
4. His fans: He's not a fan of the monarchy but Westeros nobility love him
The Maida Vale studios were full of die-hard Mozza fans, some of whom got up at the crack of dawn to secure a spot at the front. Amongst them was John Bradley West (aka. Samwell Tarly from Game of Thrones) and comedian David Walliams. David was spotted doing some serious headbanging too, so it's clear that Computer says yes to Morrissey!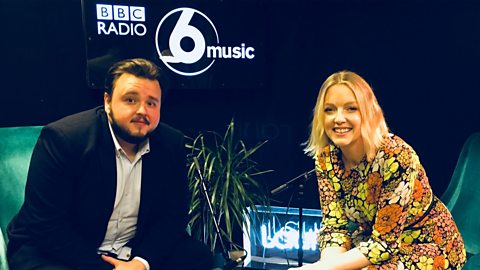 John Bradley aka Samwell Tarly from Game Of Thrones chats to Lauren about Morrissey
5. Morrissey's Shopping List
Mozza kept referring to notes - to keep him on track during his mammoth set - and somehow his shopping list got muddled up in his pockets. What's on that list, we hear you say? A brown loaf and a copy of his label-mates Sparks' new album 'Hippopotamus'...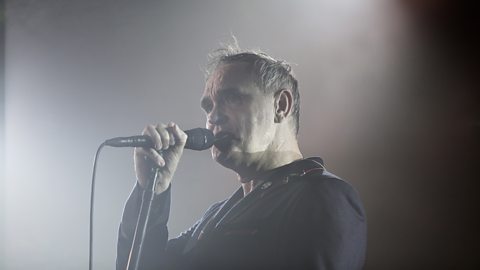 Watch Jack the Ripper from Morrissey's 6 Music Live performance
6. "I've been Maida-vailable"
THAT PUN! We reckon that it's been stuck in his head ever since the full 6 Music Live lineup was announced a month ago.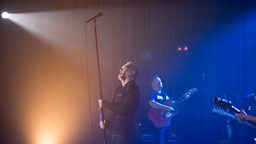 See Morrissey's performance from the first day of 6 Music Live 2017 on BBC iPlayer.