Main content
New Voices
A "Thank You" from us
Wow! What a weekend. If you've taken part in a BBC Local Radio New Voices event, Thank You.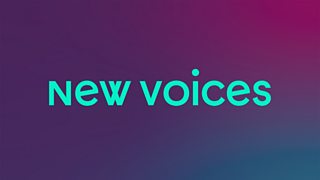 Every local BBC radio station in England and the Channel Islands held an event on either Saturday 28 September or Sunday 29 September 2019. Judges heard 60 second stories from hundreds of people in a first-come-first-served basis. Sorry if we didn't get to see you.
What happens next?
If you were successful and put through to Round Two, the judges will be reviewing your recording and will be back in touch as soon as they can with a decision.
You could be invited in to tell your story on-air as part of one our programmes; you could also be invited in to discuss further opportunities with your local BBC management team. One applicant per region will be offered the chance to present their own programme.
If you're unsuccessful in Round Two, we'll email you to let you know.
Our judges have had to make some tough decisions and not everyone got through to Round Two. If you weren't successful in Round One you can find more BBC opportunities and career advice on bbc.co.uk/careers. You can also keep listening to your local BBC radio station for announcements on future talent searches.
Our New Voices will be heard on-air very soon
For a reminder of our New Voices judges and where each event took place, click on the link to your local BBC station below.
Select your local BBC radio station below & click for audition details
Please read our Privacy Notice and Terms & Conditions