Main content
New Voices
Local BBC Radio stations are looking for new voices. You don't need any previous presenting experience. You just need a passion for radio and the ability to tell a great story.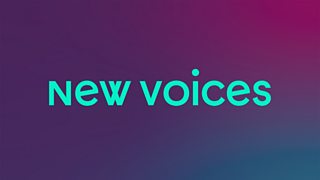 So what are you waiting for?
To apply
Every local BBC radio station in England and The Channel Islands is holding auditions on either Saturday 28 September or Sunday 29 September 2019.
For most stations, all you have to do is turn up at the venue prepared to "wow" the judges with your story. However for a few stations we'll be asking you to pre register.
Every radio station will be seeing as many people as possible but there is no guarantee that we can see everyone – so make sure you check the times of the auditions as it's first come first served.
You will need to give your contact details and have your photo taken as part of your registration. We'll also record your audition.
Anyone over the age of 18 can audition and no previous experience is needed. Click on your station of choice below to find out more.
How does it work?
Auditions: Round One
You will appear in front of a panel of judges and you'll have up to 60 seconds to tell a story. Your story could be about you or something local that you care about, in fact anything, so long as it's your own story. Each judge will give a verbal "Yes" or "No". Three or more "Yesses" mean you're through to Round Two. You'll be judged on your ability to tell an engaging story.
Auditions: Round Two
The team at your local BBC radio station will review your audition and decide who they'd like to hear more of.
What happens next?
If you're unsuccessful, we'll email you to let you know.
If you're successful in Round Two, we'll be back in touch, You could be invited in to tell your story on-air as part of one our programmes, but you could also be invited in to discuss further opportunities with your local BBC management team. One applicant per region will be offered the chance to present their own programme.
Select your local BBC radio station below & click for audition details
Please read our Privacy Notice and Terms & Conditions