Main content
22 must-see shows at the Edinburgh Festivals
31 July 2018
Edinburgh is offering up an embarrassment of riches this August, with a dizzying number of gigs and events taking place at the International Festival, the Fringe and Book Festival. To help whittle down the programmes, we asked festival performers to give us their top tips.
Comedy highlights from Nish Kumar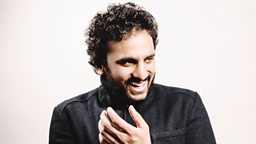 Nish Kumar | Photo: Idil Sukan
The double Edinburgh Comedy Award nominee and host of The Mash Report tests out new material for a national tour in It's in Your Nature to Destroy Yourselves (Work in Progress) at Monkey Barrel. Nish Kumar is also the host of a series of three BBC documentaries offering an insider's view of the Edinburgh Festivals, entitled Edinburgh Nights. His comedy picks include:
Sindhu Vee: Sandhog
Nish says: "Accomplished stand-up, delightfully world-weary and never fails to make me laugh." The host of BBC Radio 4's Comedy of the Week podcast brings her much anticipated debut to the Edinburgh Fringe. In Sandhog Sindu Vee explores how is exhausting it is to love your children, spouse and ageing parents and examines the alternative of living without love.
1-26 August at Pleasance Courtyard
Rosie Jones: Fifteen Minutes
Nish says:"Fearless, relentlessly funny stand-up." Rosie Jones (8 Out Of 10 Cats, Silent Witness, The Guilty Feminist) explores what life would have been like if the first 15 minutes of her life were different and she hadn't developed cerebral palsy. No one knows what 'able-bodied Rosie' is like but Rosie suspects she's 'a knobhead'.
1-26 August at Pleasance Courtyard
Catherine Bohart: Immaculate
Nish says: "Wonderful writing and composed performance. She's an incredible talent." Leicester Mercury Comedian of the Year 2018 nominee Catherine Bohart writes for The Now Show and Frankie Boyle's New World Order. Her debut show, Immaculate, explores life as an bisexual, OCD daughter of an Irish Catholic deacon.
1-26 August at Pleasance Courtyard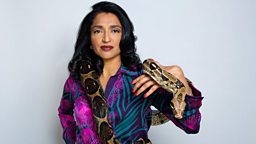 Sindu Vee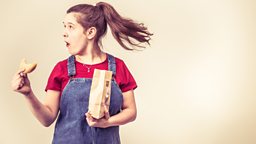 Rosie Jones
Comedy highlights from Zoe Lyons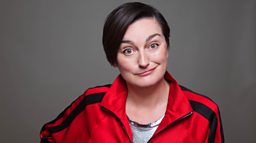 Zoe Lyons | Photo: © Mark Vessey
Festival pro Zoe Lyons is into double digits with Edinburgh Fringe appearances. Her new show Entry Level Human is at Gilded Balloon Teviot from 1-26 August before touring the UK until November. Her comedy highlights include:
Gary Delaney: Gagster's Paradise
"You want jokes? Gary has tons of them. It takes so much effort to get an hour together of tightly written one-liners and Gary always delivers." Mock the Week regular Gary Delaney presents a plethora of puns.
2-11 August at Pleasance Courtyard
Rhys Nicholson: Seminal
"Rhys is a brilliant young comic from Australia. I have had the pleasure of working with him many times and he just gets better and better. He packs more laughs into a minute than most comics have in their whole hour." Barry Award nominee and dapper dresser Rhys Nicholson presents his seventh live show.
2-26 August at Underbelly Bristo Square
Jen Brister: Meaningless
"Jen always performs with tons of passion and energy and she isn't scared to tackle topics not often talked about on stage, delivering an honest and brutally funny show." Stand-up comic, writer and actor Jen Brister, who appeared in the most recent series of Live at the Apollo, rifts on the meaning of life.
2-26 August at Monkey Barrel
Eleanor Tiernan: Success Without A Sex Tape
"Eleanor is quite simply one of the best comics I have seen in a long time. Her fantastic use of language has the ability to turn stories into comedy gold. She always surprises me." Irish comedian Eleanor Tiernan returns to the Fringe with a show about a foolish woman who expects to live comfortably without releasing a sex tape.
4-26 August at Banshee Labyrinth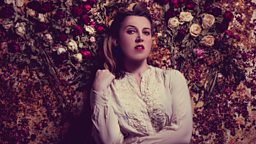 Eleanor Tiernan | Photo: Idil Sukan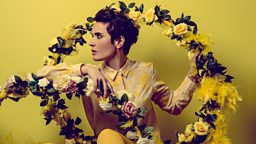 Jen Brister | Photo: Idil Sukan
Music highlights from Anna Meredith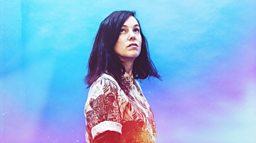 Anna Meredith | Photo © Kate Bones
Composer, producer and performer Anna Meredith presents her debut album Varmints, winner of Scottish Album of the Year 2016, in a specially expanded version for her band and the 30-piece Southbank Sinfonia on 11 August at Leith Theatre. Her music picks for the Edinburgh International Festival include:
London Symphony Orchestra Two
"I love Mahler Nine – one of my favourite pieces and a chance to hear LSO with Simon Rattle will be unmissable." In their second of two concerts at the EIF, the London Symphony Orchestra perform Mahler's Ninth Symphony, conducted by Sir Simon Rattle. The work was the composer's final completed symphony and grapples with the meaning of life.
11 August at Usher Hall
Lau Land
"The brilliant Lau lads have amazing taste and looks like they've curated a corker of a programme here." Folk trio Lau bring Lau Land, a big hit at Celtic Connections, to the capital. This evening event features Egyptian experimental artist Nadah El Shazly, Joan As Police Woman (aka Brooklyn singer Joan Wasser), unaccompanied vocal quartet Landless, folk singer Siobhan Wilson, electro retro DJ Some Chick Called Bob, and folk-popper James Holden & The Animal Spirits.
18 August at Leith Theatre
Boards of Canada's Hi Scores
"I know the s t a r g a z e guys and am sure they'll do an amazing job with this brilliant music." Berlin-based classical collective s t a r g a z e pay homage to the Edinburgh band Boards of Canada with a large scale, orchestral interpretation of their six-track EP, Hi Scores, first released by Manchester label Skam Records in 1996.
25 August at Leith Theatre.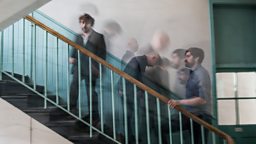 Lau | Photo: Genevieve Stevenson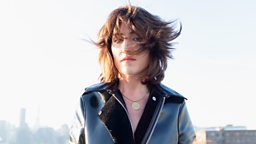 Joan as Police Woman | Photo: David A Fitschen
Cabaret & variety highlights from Courtney Act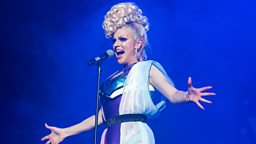 Courtney Act
RuPaul's Drag Race star and winner of the most recent Celebrity Big Brother Courtney Act returns to Underbelly's Circus Hub with a new show that takes audiences under the covers and uses her glorious voice to expose how gender-fluid, and genre-fluid a great song can be. Her cabaret and variety highlights include:
Ali McGregor: Decadence
"Ali McGregor is a dream on stage. Her voice is stunning and she's soooo charismatic. I can't wait to see and hear a full show!" Cabaret star Ali McGregor is joined by a trio of musicians to perform torch songs, jazz reworkings and trash mash-ups.
2-12 August at Assembly Hall
Hot Brown Honey
"HBH is so cool and inspiring, especially as someone who grew up in their homeland of Australia. Seeing such strength, power and ownership from this group of women of colour excites me every time." Theatrical spectacular meets social activism as the Hot Brown Honey women smash stereotypes with a mix of music, dance and burlesque.
3-27 August at Gilded Balloon Teviot
Briefs: Close Encounters
"I've seen Briefs lots of times and I love them every time! Hopefully I will pop up at a Club Briefs during the festival too." The all male, all vaudeville group Briefs return to Edinburgh to test the limits of masculinity and decency with their blend of circus, drag, burlesque and comedy. Except aerial feats, sharp social commentary and strippers from outer space.
2-26 at Assembly Hall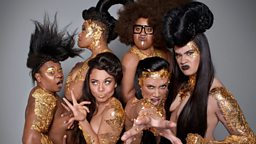 Hot Brown Honey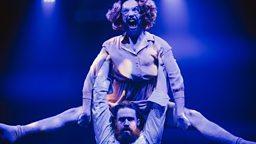 Briefs: Close Encounters | Photo: Kate Pardey
Dance highlights from Ballet Ireland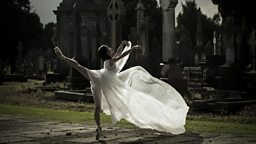 Ballet Ireland Giselle | Photo: Luca Truffarelli
Choreographed by former Royal Ballet dancer and choreographer Ludovic Ondiviela, Ballet Ireland present a modern retelling of a romantic classic about the redemptive power of love. Giselle is at Dance Base, 3-19 August. Their dance recommendations include:
WRoNGHEADED by Liz Roche Company
"Our fellow Irish compatriot never fails to impress. Provocative, stimulating and deep in her approach to subject matter, Liz's work is a must-see." WRoNGHEADED merges film, voice and movement to confront stark realities for women in Ireland.
3-19 August at Dance Base
L-E-V Dance Company's Love Cycle
"Sharon Eyal's fierce and often quirky choreographic style is incredibly exhilarating to watch. Combine that with a thundering electronic score and dancers who perform with extraordinary intensity and prepare to have your mind blown!" Love Cycle is two complementary but stand-alone works that incorporate the techno beats of DJ Ori Lichtik. OCD is inspired by slam poet Neil Hilborn's brutally funny work of the same name and pits a single female dancer against a corps of males, while Love Chapter 2 is a provocative piece examining isolation and loneliness.
9-12 August at King's Theatre
Kadamati by Akram Khan
"Hundreds of dancers coming together to perform outside the palace of Holyroodhouse. We're always excited when communities come together through the power of dance and this should be quite a spectacle." Choreographed by Akram Khan, Kadamati draws on themes of identity, migration, connection and hope. Commissioned by 14–18 NOW: WWI Centenary Art Commissions.
22 August at the Palace of Holyrood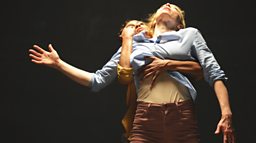 WRoNGHEADED | Photo: Ewa Figaszewska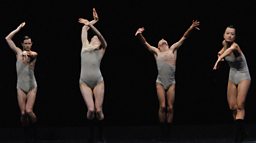 Love Chapter 2 | Photo: André le Corre
Theatre highlights from Geoff Sobelle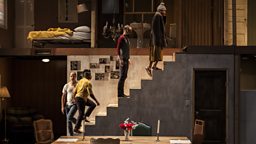 HOME | Photo: Maria Baranova-Suzuki
Performer, magician and illusionist Geoff Sobelle is the creator of HOME, a co-commission by the Edinburgh International Festival. HOME builds an entire house on stage and, with a cast of inhabitants past and future, explores the relentless passage of time through mundane daily rituals, momentous life events and wild house parties. See it at King's Theatre from 22-26 August. Sobelle's recommendations include:
Underground Railroad Game
"This is one of the most incredible shows to come out of the US in the past few years. It's crazy and honest and so smart. Jenn and Scott are stunning, brilliant performers that will leave your jaw on the floor. You'll have to come back later and get your jaw back." In Underground Railroad Game two school teachers go round after round on the mat of American history, tackling race, sex and power politics.
2-26 August at Traverse Theatre
The Artist
"I am so excited to see anything by this incredible, ingenious, floppy guy. He is a wonder." The Artist is a solo physical theatre show about an artist struggling to create. It's made by Thom Monckton and Circo Aereo, whose previous collaboration The Pianist has been performed nearly 400 times in four continents.
1-27 August at Assembly Roxy
Natalie Palamides: Nate
"Natalie cracks us open by cracking us up, and I think this show is going to be super provocative and amazing." Natalie Palamides won the prestigious Edinburgh Comedy Award for Best Newcomer for her 2017 show Laid. This year she returns as Nate, a man who feels that for the first time in history, it's hard to be a man. Co-created and directed by Phil Burgers aka Dr Brown.
1-26 August at Pleasance Courtyard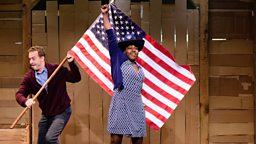 Underground Railroad Game | Photo: Ben Arons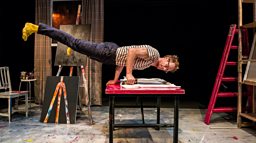 The Artist | Photo: Antti Saukko
Book highlights from Ever Dundas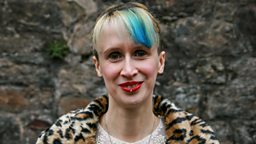 Ever Dundas
Writer Ever Dundas won the Saltire First Book Award in 2017 for her debut novel Goblin. At the Edinburgh international Book Festival she leads one of the freedom debates, examining how people with disabilities can access the resources they need amid the cuts. Accessing Technology is in the Garden Theatre on 26 August.
Freedom Debate: Universal Basic Income
"This topic is important to me as a disabled person learning to live with a chronic illness, as one of the main lessons I learned is that if you can't 'earn a living' you fall through the cracks of the capitalist system." Financial journalist Stewart Lansley joins Annie Miller, chair of the Citizen's Income Trust, and Tom Kibasi, director of The Institute for Public Policy Research, to discuss Universal Basic Income.
14 August at Garden Theatre
Pussy Riot's Maria Alyokhina
"As soon as I saw that Pussy Riot's Maria Alyokhina had been added to the bill I snapped up a ticket straight away. This is bound to be a fascinating, unmissable event." As part of the Killing Democracy? series of events Maria Alyokhina, who was arrested following the Moscow cathedral performance, talks to DiEM25's co-founder Yanis Varoufakis about totalitarianism and free speech.
18 August at Baillie Gifford Main Theatre
Brett Anderson
"I'm particularly excited to see Brett Anderson on the bill. He'll be talking about his memoir Coal Black Mornings, which focuses mainly on pre-Suede years, taking us up to just before their success." The Suede frontman talks to journalist and broadcaster Sarfraz Manzoor about an upbringing that never suggested the wild fame to come.
25 August at Baillie Gifford Main Theatre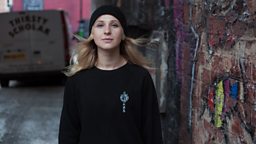 Maria Alyokhina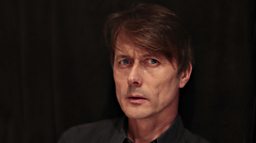 Brett Anderson
More from the Edinburgh Festivals 2018
More from BBC Arts on iPlayer
Elite dancers from across the globe create a modern-day Swan Lake from their own bathtubs

The Oscar-nominated actress gives a singing masterclass