Main content
The Twelve Films of Christmas Revealed!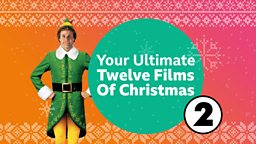 Updated 1 December 2021
We asked you to vote for your Ultimate Christmas Film in 2020, and had an amazing response - below we reveal The Twelve Films of Christmas...
Radio 2's resident movie expert James King whittled down hundreds of Christmas films to a shortlist of 25 - all about Christmas or with the festive season as a significant backdrop. There were big hits, critical triumphs, and cult classics to really make the choice as varied - and difficult - as possible. But only twelve could make the final cut, and only one could be crowned the winner.
As millions of us across the country settle down to enjoy a Christmas classic, get the ultimate recommendations below and by listening to The Twelve Films of Christmas, available now on BBC Sounds.
Counting down the most popular Christmas films, as voted for by the Radio 2 audience.
12. Scrooge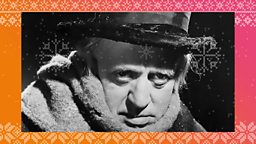 Starring: Alastair Sim
UK Release: 1951
A deliciously sinister adaptation of the Christmas classic tale. Miserly banker, Ebeneezer Scrooge (Sim) is shown the error of his ways and the true meaning of Christmas Spirit by the ghosts of Christmas Past, Present and Future.
This telling of A Christmas Carol gives an expanded warts and all view on why and how Scrooge has become the man he is when the spirits visit. Adapted from the Charles Dickens story by Noel Langley, who also co-wrote The Wizard of Oz movie, and directed by Brian Desmond Hurst, the most prolific Irish film-maker of the 20th century.
You'll see plenty of old-school familiar faces in this as well: George Cole, Hattie Jacques, Patrick Macnee and Michael Hordern all turn up.
Did you know? The film was released under the name 'A Christmas Carol' in the U.S. it was supposed to be shown as part of the Radio City Music Hall's Christmas attraction but theatre management decided the film was too grim and not suitable for families!
James King says: "The legendary Alistair Sim was a character actor without equal and his ghoulish Scrooge is still the benchmark by which all others should be measured. Great to see this sneak into our Top 12."
11. Santa Claus: The Movie
Starring: Dudley Moore, David Huddleston, John Lithgow
UK Release: 1985
This Santa origin story pulls out all the stops and has become a cult classic. A woodcarver named Claus (Huddleston), delivers toys with his wife Anya to the village children. One night they are lost in a blizzard, are saved by elves and taken to the North Pole where the woodcarver fulfills his destiny to become Santa Claus.
Fast forward to the 20th century where Santa Claus has become overwhelmed by his workload and enlists the help of an assistant: an inventive and ambitious elf named Patch (Moore). When the toys Patch has made fall apart on Christmas Day, the elf flees the North Pole and heads to New York City.
In a misguided bid to get back into Santa's good books, Patch unknowingly threatens the fate of Christmas by taking a job at a failing toy company run by a scheming businessman named B.Z (Lithgow).
Did you know? For the role of B.Z., the producers originally offered the part to Harrison Ford who turned them down. They made offers to Dustin Hoffman, Burt Reynolds and Johnny Carson - all of whom, for one reason or another, also turned the part down, before it was offered to John Lithgow who made the role his own.
James King says: "Surprised to see this one do so well but perhaps it's another reminder that Christmas films often need time for us to really fall in love with them. And I can't deny it: Santa Claus is one seriously lavish movie (never a bad thing)."
10. The Polar Express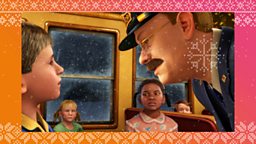 Starring: Tom Hanks
UK Release: 2004
The story of a boy who doesn't believe in Santa Claus, and of his wonderful adventures aboard the magical Polar Express which happens to land in his street on its way to the North Pole.
The film is based on the book of the same name by Chris Van Allsburg (who was an executive producer on the project). Tom Hanks bought the rights to the book in 1999 and worked with director Robert Zemeckis to bring it to life.
Did you know? Initially, Tom Hanks was going to try and play every role in the film using motion capture technology, but after trying this, Hanks grew exhausted. Ultimately he still managed to take on five different roles.
James King says: "Some of the animation might look a little odd now but The Polar Express still works as an exciting and inspiring Christmas adventure, expertly realised by director Bob Zemeckis. And Tom Hanks playing all those different roles is just a joy."
9. White Christmas
Starring: Bing Crosby, Danny Kaye, Rosemary Clooney, Vera-Ellen
UK Release: 1954
Army buddies Bob (Crosby) and Phil (Kaye) team up as a musical double act after World War II and make it big. They go and watch two singing sisters - Betty (Clooney) and Judy (Vera-Ellen) - at a nightclub after a tip off.
The girls invite Bob and Phil to join them in Vermont for Christmas where they are booked to perform. When the four of them arrive they find all the tourists have left due to the lack of snow and unseasonably warm weather. Worse still, the hotel that they are booked to perform at is owned by Bob and Phil's beloved old army general who has put his life savings into it and is in danger of bankruptcy...
Romance blooms between Phil and Judy, then Bob and Betty, as they stage a show to rescue the hotel and let their old general know he is still remembered fondly by the regiment he left behind.
Did you know? The soundtrack released on record isn't identical to what you hear in the film. Due to Bing Crosby and Rosemary Clooney's conflicting record deals, no soundtrack of the songs as you hear in the movie has ever been released. The closest we can get is the album 'Selections from Irving Berlin's White Christmas', with Peggy Lee standing in for Clooney.
James King says: "An iconic song and a gorgeously cosy movie that more than does it justice. Bing Crosby at Christmas just makes sense."
8. Miracle on 34th Street
Starring: Richard Attenborough, Mara Wilson, Elizabeth Perkins, Dylan McDermott
UK Release: 1994

Dorey Walker (Perkins) is the director of special events for one of New York's big department stores. She fires the store's resident Santa Claus after he's found to be drunk before the Thanksgiving parade. Instead, she enlists the help of an elderly man called Kris Kringle (Attenborough) who looks like he really could be Santa. Kris does so well in the parade that Dorey hires him as the full time replacement.
Things continue to go well with Kris boosting sales to the store. Word spreads among the children that he is indeed the real Santa Claus, although Dorey's six-year-old daughter Susan (Wilson) remains a Christmas sceptic. Meanwhile, the Santa Claus whom Kris replaced hatches a plot to frame his successor, leaving Dorey and her attorney boyfriend Bryan (McDermott) to build a case to support Kris and prove he is indeed the real Santa Claus.
Did you know? This is a remake of the original 1947 film starring Maureen O'Hara and John Payne - which despite being a Christmas film was released in June that year! It was still a hit though. Unlike the original film, Macy's department store in New York declined any involvement in the remake and a fictional store - Coles had to take its place instead.
James King says: "I'm big fan of this 90s take on a classic tale, featuring a peerless performance from Richard Attenborough as the man who might be Santa..."
7. National Lampoon's Christmas Vacation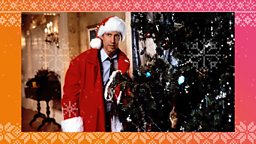 Starring: Chevy Chase, Beverly D'Angelo, Randy Quaid
UK Release: 1990

Following on from their calamitous Vacation and European Vacation, the dopey Griswald family take a Christmas Vacation - again, written by John Hughes. The suitably eccentric Chevy Chase stars as family man Clark Griswald, who lets the stress of the festive season get to him - with predictably slapstick results.
Clark is trying desperately to give his family a perfect Christmas. But things don't go as planned when the extended family show up, not only are his parents fighting with his in-laws, but his cousin Eddie (Quaid) also turns up unannounced and starts living in a camper van on the Griswald property.
Things go from bad to worse when Clark's boss, Frank Shirley, withholds his yearly bonus. The farce snowballs when cousin Eddie kidnaps Frank and a SWAT team turns up to hold everyone at gunpoint. Can Clark still give the family a good, old fashioned Christmas despite these odds?
Did you know? This is the third instalment in the National Lampoon Vacation series and was developed from a short story by John Hughes called "Christmas '59", which was published in the December 1980 edition of the National Lampoon magazine.
James King says: "It's maybe not the best National Lampoon film but seeing Clark Griswald (Chevy Chase) getting entirely stressed by the Christmas season is a thing of hilarious beauty."
6. Love Actually
Starring: Hugh Grant, Laura Linney, Colin Firth, Alan Rickman, Emma Thompson, Bill Nighy, Liam Neeson, Martine McCutcheon, Keira Knightley, Rowan Atkinson
UK Release: 2003

Love Actually is a series of ten separate but interwoven stories about different aspects of love. It's set in the run up to Christmas and moves between the different storylines as Christmas Day approaches.
The storylines include Alan Rickman risking his marriage to Emma Thompson; Laura Linney crushing on a work colleague; Colin Firth speaking bad Portuguese and Bill Nighy battling Blue for the Christmas No.1. It's a funny and touching rom-com which is still huge, 17 years after it came out.
Did you know? Rowan Atkinson's character Rufus was originally meant to be a Christmas angel, but this, as well as four more different plot strands between even more characters were cut from the final film.
James King says: "With so many storylines, there's really something for everyone in Love Actually. Plus writer/director Richard Curtis really understood how our emotions are all heightened at this time of year. Shamelessly uplifting."
5. Elf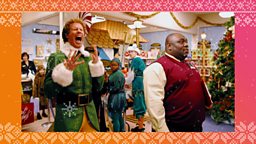 Starring: Will Ferrell, James Caan, Bob Newhart, Zooey Deschanel, Ed Asner, Mary Steenburgen
UK Release: 2003
If ever there was a film to showcase the talents of man-child Will Ferrell, this is it! The film follows the journey of Buddy (Ferrell), a human raised as an Elf as he journeys to New York to meet his biological father, a children's book publisher by the name of Walter Hobbs (Caan) whom Buddy is horrified to discover is on Santa's naughty list.
Walter is at first skeptical that Buddy is his son, but after a paternity test proves positive he takes him home to meet his stepmother (Steenburgen) and half-brother Michael, who eventually warm to him. Meanwhile, Buddy falls in love with Jovie (Deschanel), a co-worker at the Gimbles department store.
As Buddy wanders the streets on Christmas Eve wondering how he fits in with the world, he sees Santa and his sleigh crash land in Central Park. Can Buddy help fix Santa's sleigh and restore Christmas spirit to the jaded people of New York?
Did you know? Originally, the part of Buddy was written with Jim Carrey in mind and the whole script was far darker than the eventual film.
James King says: "Elf is a wonderful mix of tongue-in-cheek modern humour, with pure nostalgia and warmth. It felt like a classic from almost the first Christmas it was released."
4. Home Alone
Starring: Macaulay Culkin, Joe Pesci, Daniel Stern, Catherine O'Hara, John Heard
UK Release: 1990

For many years Home Alone was the biggest comedy of all time, and turned Macaulay Culkin into a huge Hollywood megastar.
8-year-old Kevin (Culkin) accidentally ruins a family dinner the night before they fly to Paris for a holiday. He is punished by being made to sleep in the attic for the night. Overnight, a storm causes a power outage and the family wake up late for the airport. In their rush to leave - and because Kevin is in the attic - they head off without him.
Initially Kevin is overjoyed that his family are gone. But he soon has to deal with two burglars (Pesci and Stern) who have been doing the rounds of empty houses in the neighbourhood - so he rigs the house with booby traps, leading to much chaos when the burglars try to break in. Meanwhile, Kevin also has to contend with his frightful next door neighbour - are the terrible rumours about him true? - while his mother Kate (O'Hara) tries to rush back to her youngest son, getting into some unusual situations along the way.
Did you know? John Candy did Home Alone as a favour to John Hughes. He asked for his day rate of just over $400 dollars for the work which took 23 hours to shoot, in return, he was the only actor allowed to go off script during filming.
James King says: "Christmas can be chaotic and I love how Home Alone tapped into that. It's also a textbook example of how to do great slapstick gags. Best of all though is Mr Culkin. Has there ever been a more appealing child star?"
3. The Muppet Christmas Carol
Starring: Michael Caine, The Muppets
UK Release: 1992

A heartwarming adaptation of a Christmas classic, the second of two films in our Top 12 to be based on Charles Dickens' novella.
This is the Muppets' comic and musical take on the story, featuring Kermit the Frog as Bob Cratchit and Michael Caine as Ebeneezer Scrooge. Gonzo takes on the part of Charles Dickens, and he and Rizzo the rat act as narrators throughout the film.
It's Christmas Eve in 19th century London and miserly, Christmas hating, Ebeneezer Scrooge gets home to find the ghosts of his business partners Jacob and Robert Marley (of course played by Statler and Waldorf) who warn him that he needs to change his ways and tell him that he'll be visited by three more ghosts before morning.
Three new Muppets take on the parts of the ghosts of Christmas Past, Present and Future to help Scrooge remember the magic of Christmas, soften his heart and scare him about what might happen if he refuses to change. Along the way there are familiar Muppet characters playing various characters.
Did you know? The Muppet used for the ghost of Christmas past has an eerie, floating physicality. To achieve this look, puppeteers were submerged with the Muppet in a tank of baby oil backed by a green screen.
James King says: "The best Muppets film and arguably the most inventive take ever on Charles Dickens' classic tale. It's my personal Christmas favourite, guaranteed to get the tears flowing."
2. Die Hard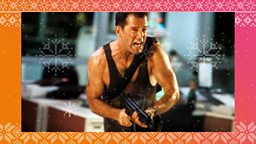 Starring: Bruce Willis, Alan Rickman, Bonnie Bedelia
UK Release: 1989
One of the best loved action films of all time, Die Hard sees Bruce Willis as NYPD cop John McClane trying to save his marriage at his wife's office Christmas party.
While McClane is getting changed into his party gear, the festivities are interrupted by a group of terrorists lead by Hans Gruber (Rickman), who seize the giant office block.
Action man Willis is left to take the baddies down one at a time to save the day.
Did you know? This was the film that propelled Bruce Willis to leading man status and gave Alan Rickman his big screen debut.
James King says: "Die Hard might not have been intended as a Christmas film when it came out but it's certainly been adopted as one now. And whether you agree or not, let's face it: it's just an awesome movie full-stop."
1. It's A Wonderful Life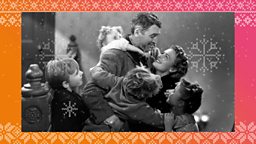 Starring: James Stewart, Henry Travers, Donna Reed
UK Release: 1947

It's A Wonderful Life, made by Liberty Films was the oldest film on our shortlist and watching it has been a Christmas tradition for families across the world for decades.
An angel called Clarence (Travers) is sent down from heaven to help a businessman who feels like he's run out of options. Clarence shows the man, George Bailey (Stewart), that the world would have been a much sadder place if he'd never been born.
Can Clarence convince George to return to his family, with love and hope for the future, in time for Christmas?
Did you know? It's A Wonderful Life is considered to be one of the best films of all time and was nominated for five Academy Awards, even though it didn't do that well at the box office when it was originally released.
James King says: "It's a Wonderful Life is what Christmas is all about: friendship, kindness and the importance of family, even in the toughest times. It's great to see it still warming hearts after 74 years."
Also Shortlisted:
Arthur Christmas (2011), A Christmas Story (1984), Gremlins (1984), The Holiday (2006), Home Alone 2: Lost In New York (1992), How The Grinch Stole Christmas (2000), Jingle All The Way (1996), Joyeux Noel (2005), Nativity! (2009), The Nightmare Before Christmas (1994), The Preacher's Wife (1997), The Santa Clause (1995), Scrooged (1988)
Counting down the most popular Christmas films, as voted for by the Radio 2 audience.
A Christmas Movie classic from the 60s to the 10s, from Wham! to Ella Fitzgerald to Darlene Love and beyond.

Radio 1's Ali Plumb with classic tracks from Christmas movies, featuring Eartha Kitt, Nat King Cole, Elton John and many more.