Main content
Tickets for the 2018 Reith Lectures
Professor Margaret MacMillan will go on tour recording her Reith Lectures - entitled The Mark of Cain - this June, beginning in London and concluding in Canada.
The five lectures, exploring the tangled history of war and society, will broadcast on Radio 4 weekly from Tuesday 26 June at 9am.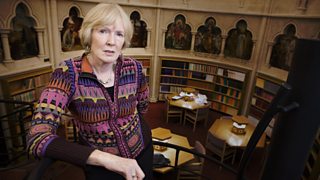 Prof Margaret MacMillan
This year's lectures will be hosted by Anita Anand after Sue Lawley announced that she would be stepping down from the role.
Recordings will take place on the following dates and locations:
LONDON: Monday 4 June (from 6pm) at the Radio Theatre, BBC Broadcasting House - FULL
YORK: Thursday 7 June (from 6pm) at The Ron Cooke Hub, Campus East, University of York - FULL
BELFAST: Friday 22 June (from 6pm) at Parliament Buildings, Stormont, Belfast, Northern Ireland - FULL
Tickets for the above recordings are free and will be available from the BBC ticket website on a first come, first served basis from early May.
There are also two recordings overseas:
June 20 - Beirut, Lebanon
June 27 - Ottawa: Canadian War Museum
Please email reithlecturesrsvp@bbc.co.uk if you would like to apply for tickets for those events.
Please note: Applying for a ticket does not guarantee you will be offered a place in audience.